Occupied Palestine (QNN) – Dozens of Palestinians were injured after Israeli occupation forces stormed the al-Aqsa Mosque Compound on Friday morning.
Local sources reported that the Israeli forces stormed the al-Aqsa Mosque and fired stun grenades, tear gas and rubber bullets at the Palestinian worshipers following the early morning (Fajr) prayer.
The Palestinian Red Crescent said that at least 31 people sustained injuries from rubber-coated metal bullets. Of them, 11 injuries were admitted to hospitals for treatment, including two in serious condition.
The society pointed out that three journalists and a paramedic were among the injured during the violent raid.
In addition, the sources indicated that an injured youth was detained by the Israeli forces during the raid.
Israeli occupation forces detained a Palestinian youth after injuring him during the confrontations at the courtyards of the Al-Aqsa Mosque following the Israeli raid this morning. #AlAqsaUnderAttack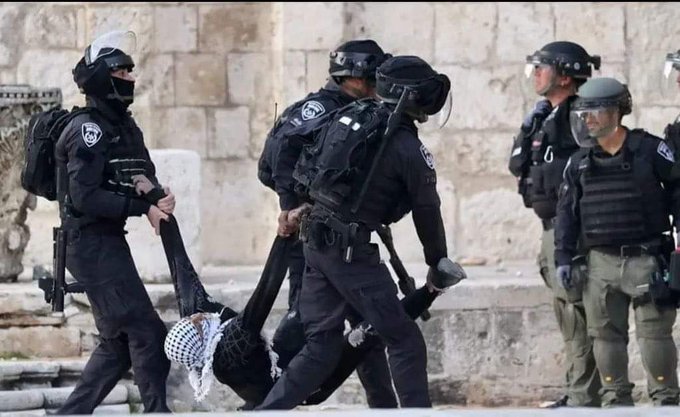 They went on to say that a tree was set on fire at the courtyards of al-Aqsa Mosque due to the tear gas and stun grenades bombs fired by the Israeli forces.
Watch | Fire erupt at one of the trees inside the Al-Aqsa Mosque compound as a result of Israeli forces' firing of stun grenades. #AlAqsaUnderAttack #SaveAlAqsaMosque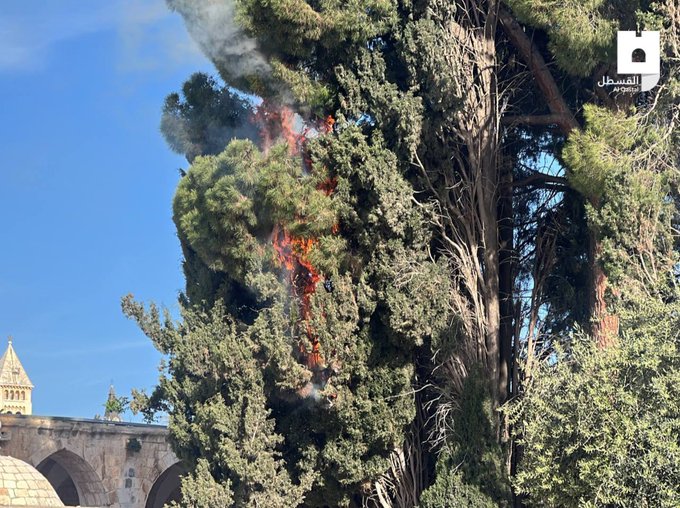 It's noteworthy to mention that this is the eighth day in a row that large numbers of Israeli forces storm the al-Aqsa Mosque and assault the worshipers inside it.
(Source / 22.04.2022)