Nablus (QNN)- 72 Palestinian protesters were injured by Israeli occupation forces who attacked them after thousands of settlers marched to an evacuated settlement outpost near Nablus in the occupied West Bank on Tuesday.
Earlier today, thousands of colonial settlers gathered in the north of the West Bank to participate in a provocative march to the illegal settlement outpost of Homesh, an evacuated settlement located north of Nablus, near the villages of Burqa and Bazaria.
The settlers departed from the settlement of Shavei Shomron, northwest of Nablus, on buses.
The settlers passed several Palestinian villages, including Burqa, before marching from a location near Homesh.
With earth mounds, the forces shut all entrances to Burqa and blocked several northern West Bank roads in order to secure the settlers' route. They also restricted the movement of Palestinians.
Israeli occupation army shuts down with heavy cubes the entrance to the village of Bazariya in the north of the occupied West Bank to secure a march by settlers to the abandoned Israeli settlement of Homesh, near the village.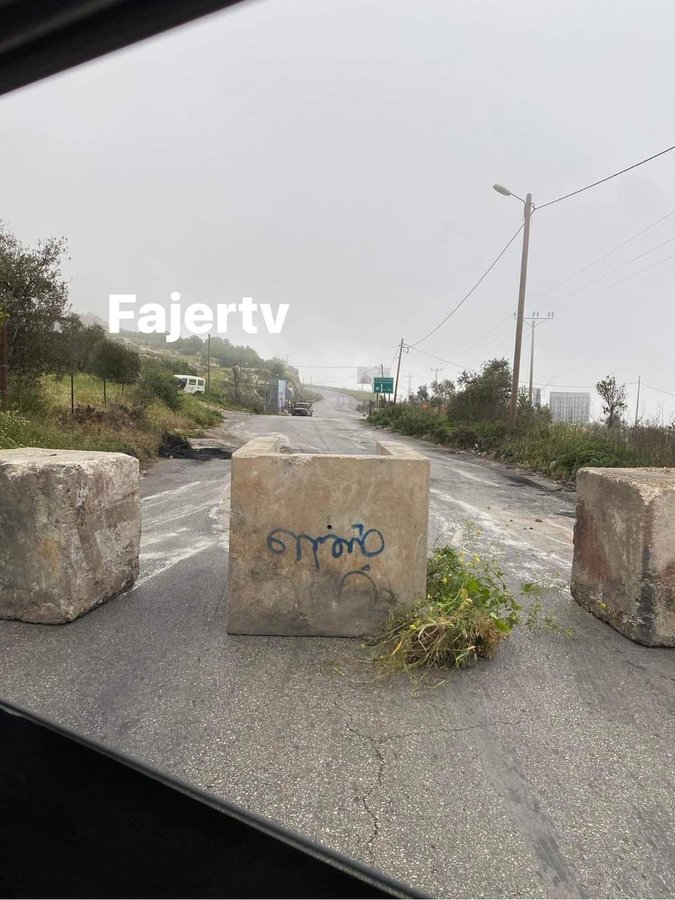 Confrontations erupted between Palestinian youths and the Israeli occupation forces at the entrance to the village of Burqa in the occupied West Bank, today. #SaveBurqa#BravePalestine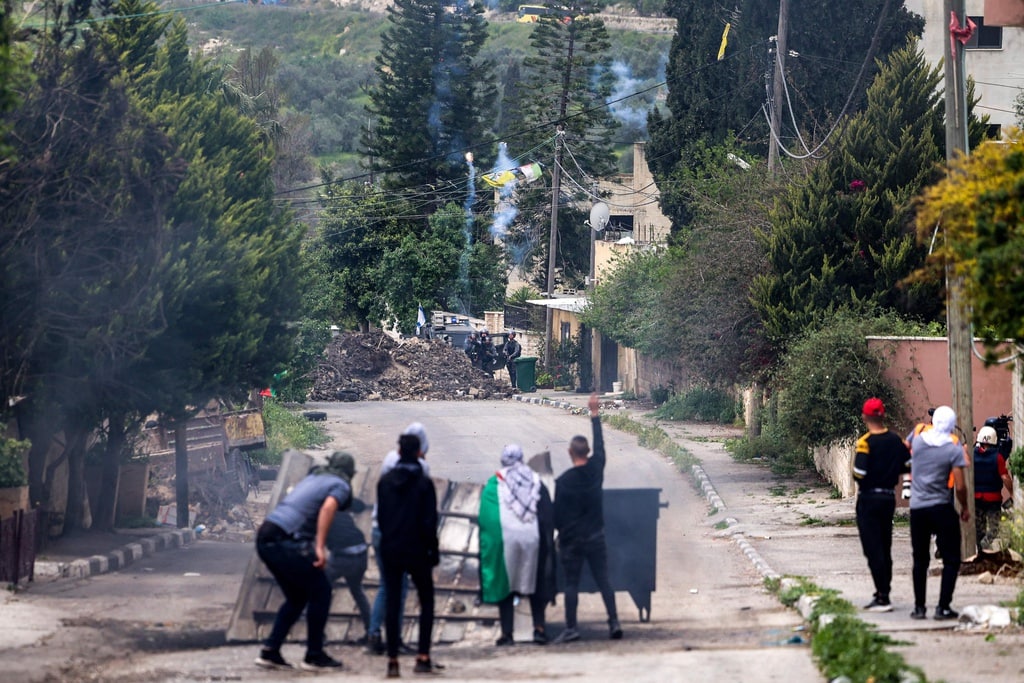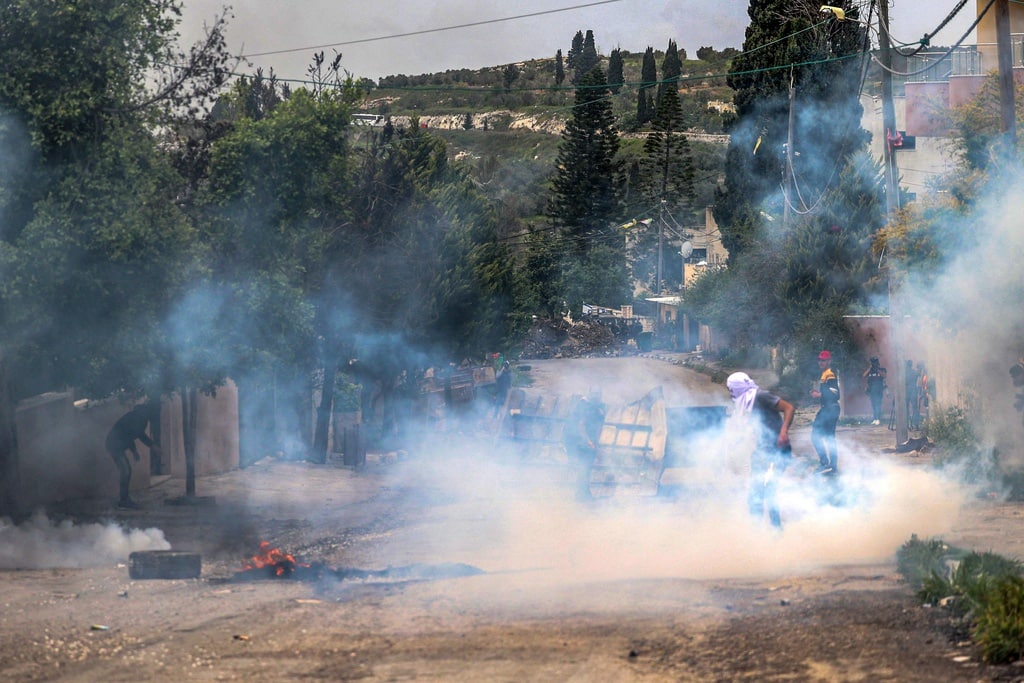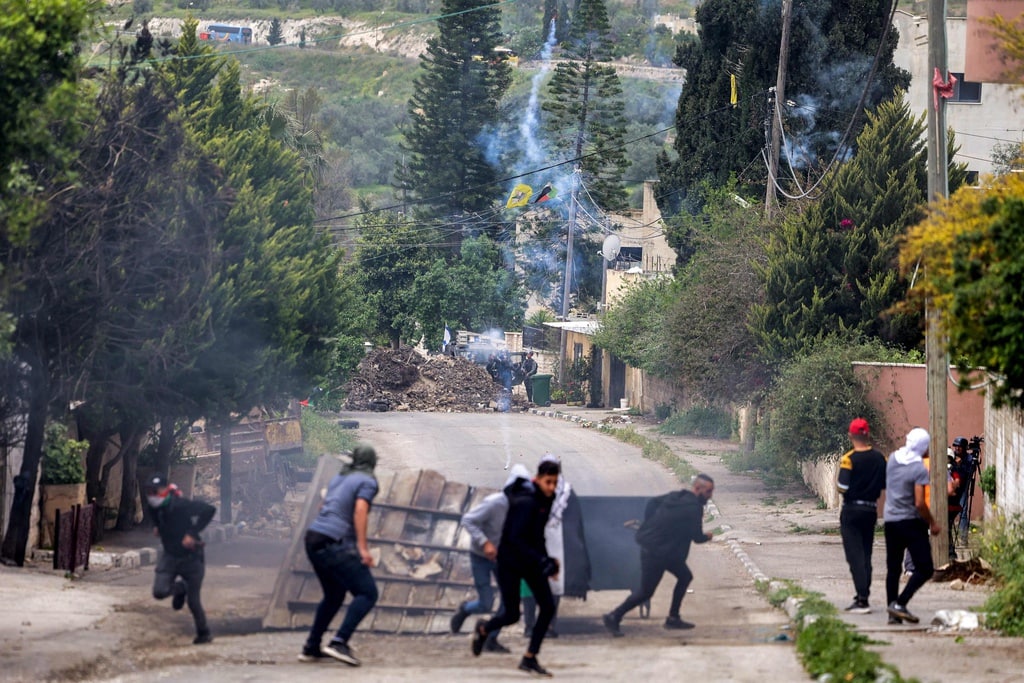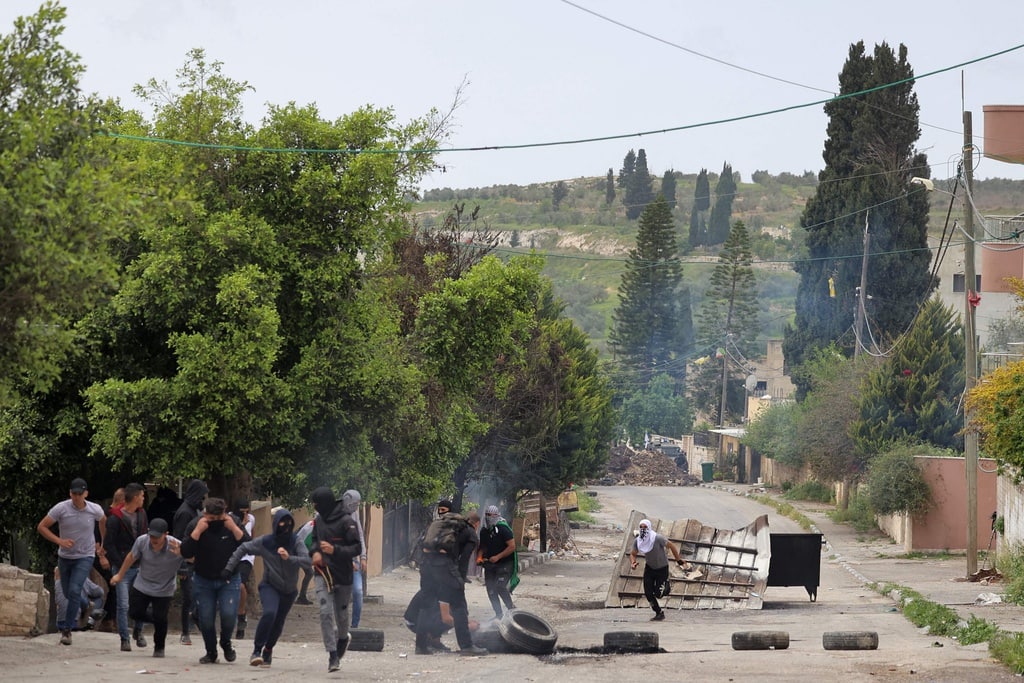 Homesh was originally built in 1978 as an Israeli military base on private Palestinian land. In 1980, it was handed over to settlers. It was then evacuated in 2005 as part of then-Prime Minister Ariel Sharon's "disengagement plan".
Despite the evacuation of the outpost, the Israeli forces maintain a military base in the location, and settlers are allowed to access it. However, Palestinian landowners are forbidden from doing so.
In 2007, settlers established a religious school, or yeshiva, at the outpost. The school continues to operate, and settlers are allowed to camp at the outpost but not have permanent homes.
Over the years, political parties have held rallies and gatherings at the outpost with legislators, high-ranking officials and settler movement figures attending.
In December 2021, an Israeli settler was allegedly killed by two Palestinians. Two weeks after the incident, some 10,000 Israeli settlers marched to the outpost protected by well-armed forces, during which settlers attacked Burqa.
Confrontations erupted with Palestinians, and Israeli forces used rubber-coated bullets and tear gas in which dozens of Palestinians were wounded.
Since then, Burqa and surrounding villages have seen a sharp increase in Israeli settler attacks, including beatings, attacks on homes and properties and stone-throwing.
(Source / 20.04.2022)