Occupied Jerusalem (QNN)- Israeli occupation forces arrested during the past two days 54 Palestinians from Occupied Jerusalem for enjoying the snowfall and raising the flag of Palestine.
From Wednesday evening till Thursday evening, the Israeli occupation forces arrested 54 Palestinians from several areas across the occupied city of Jerusalem, including ex-detainees in Israeli prisons, for enjoying the snowfall by playing in the snow and for raising the flag of Palestine.
The Israeli occupation forces, however, claimed the Palestinians were arrested for allegedly throwing snowballs and rockets at the soldiers and settlers.
On Wednesday alone, 22 Palestinians were arrested. Among the arrested is a fourteen-year-old boy from Isawiyah neighborhood, as he was arrested for allegedly throwing stones at an Israeli police car. According to local residents, the boy was lightly injured by rubber-coated metal bullets fired by Israeli soldiers towards the Palestinians.
Palestinians in occupied Jerusalem woke up Thursday to a blanket of white after a rare storm saw around 20 centimeters of snow settle on the city overnight, delighting adults and children alike.
An aerial view shows occupied Jerusalem's old City covered in snow, today.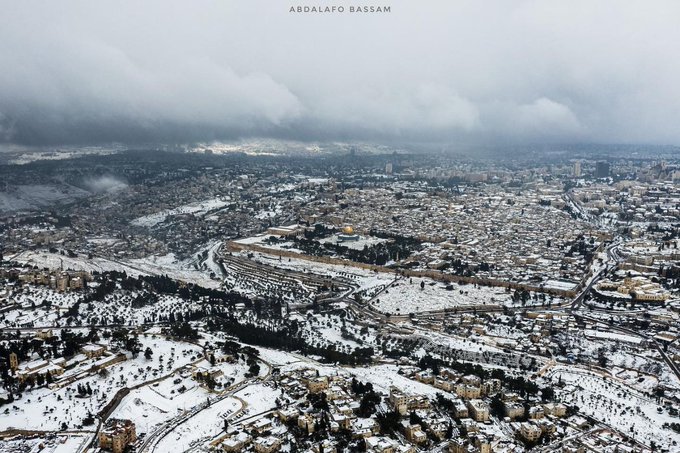 However, the Palestinians' joy vanished after the occupation forces decided to harass, attack, arrest, and assault them for simply playing in the snow and raising the flag of Palestine.
Israeli occupation forces clamp down on Palestinians playing with snow in the courtyards of the Al-Aqsa Mosque compound in occupied #Jerusalem, today.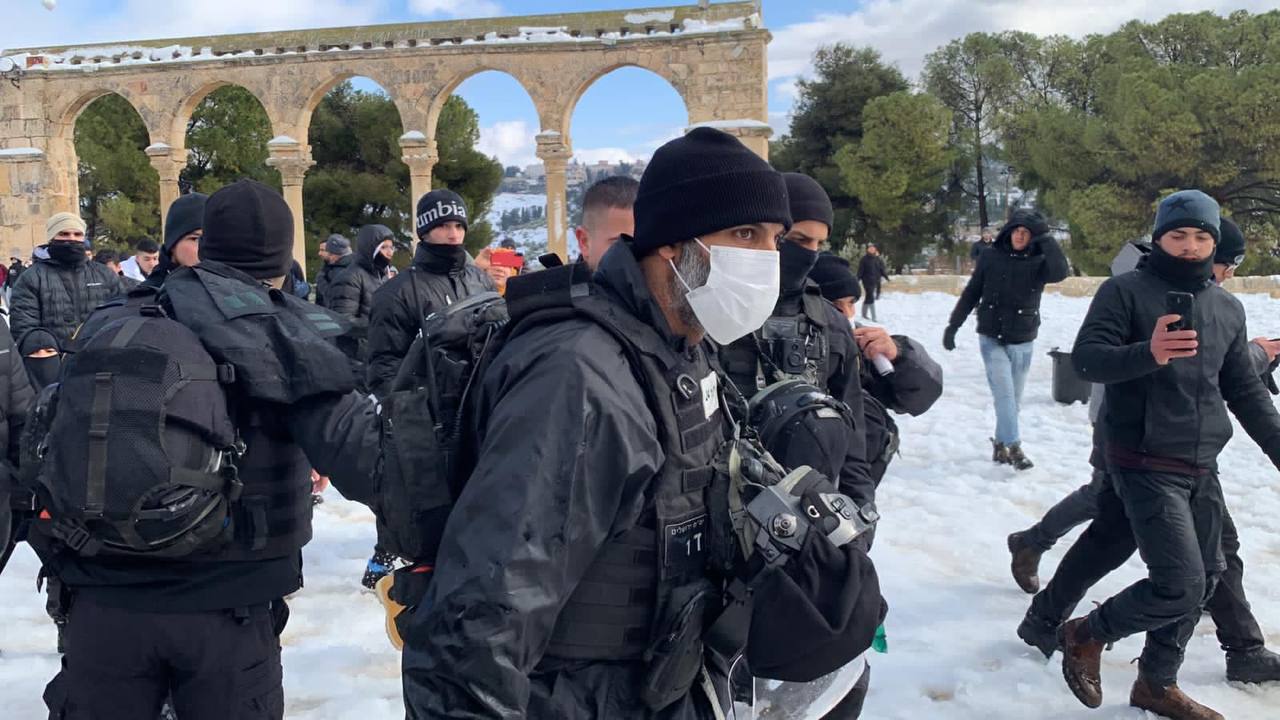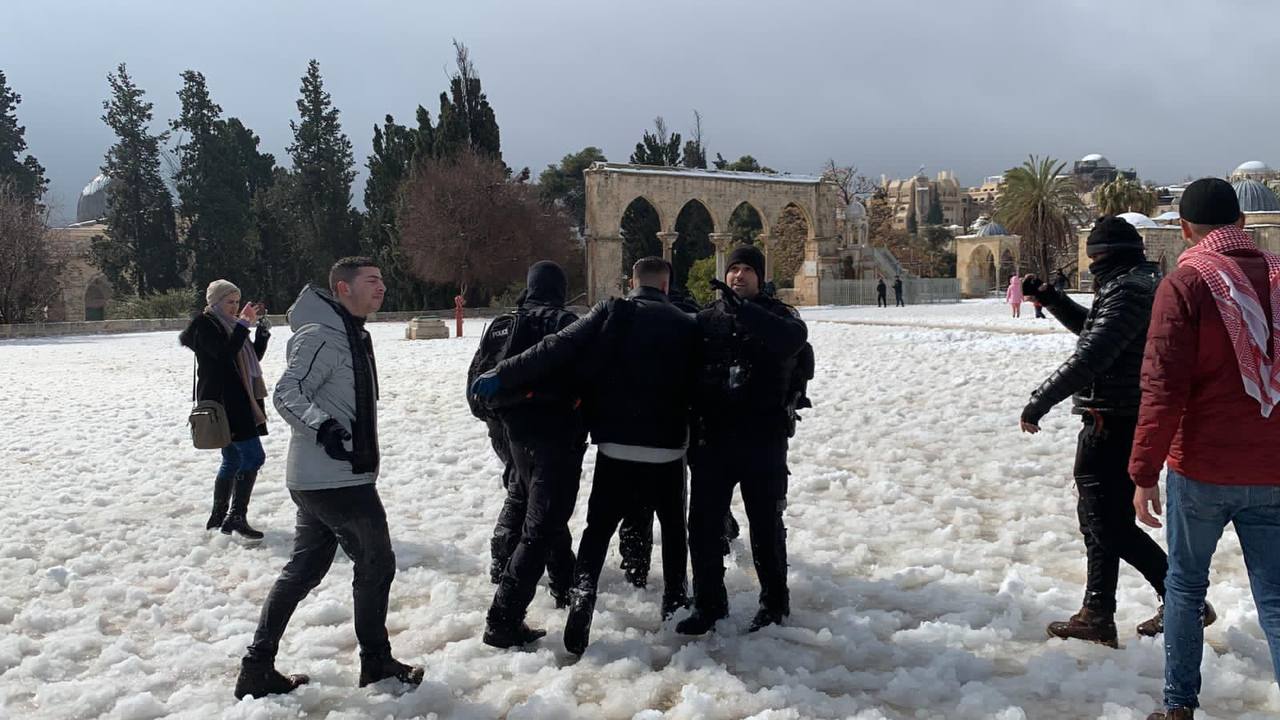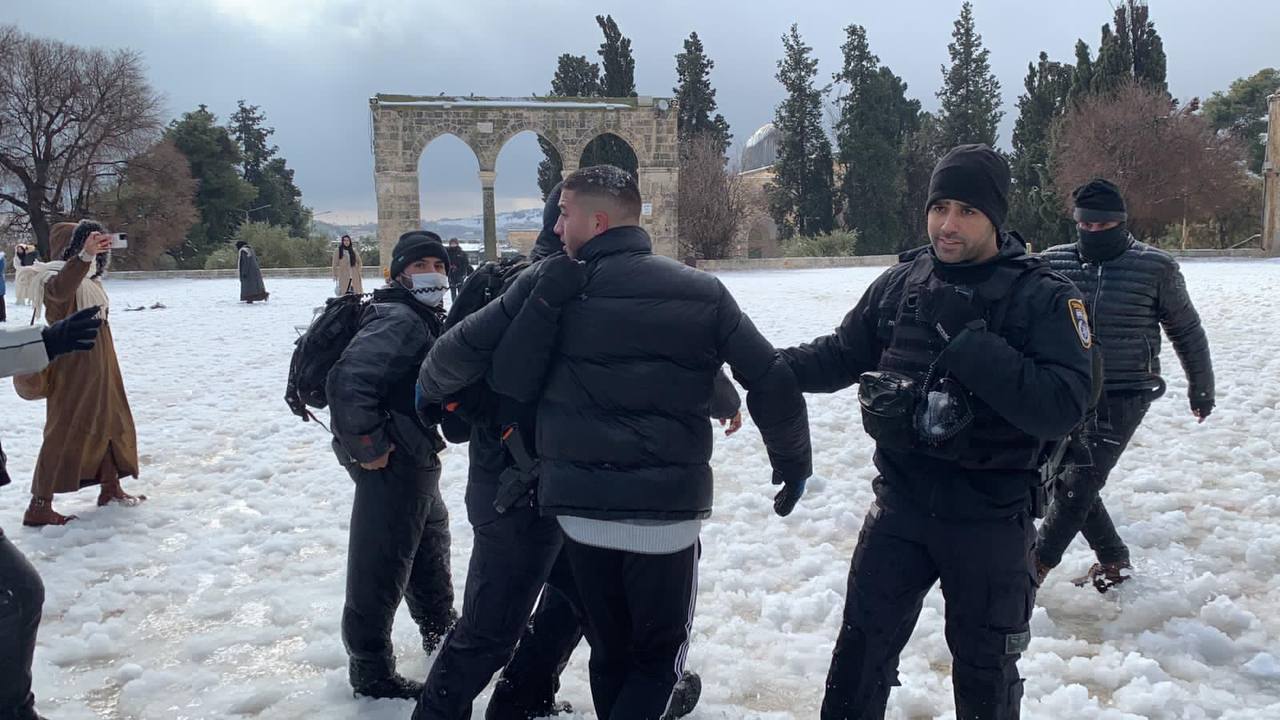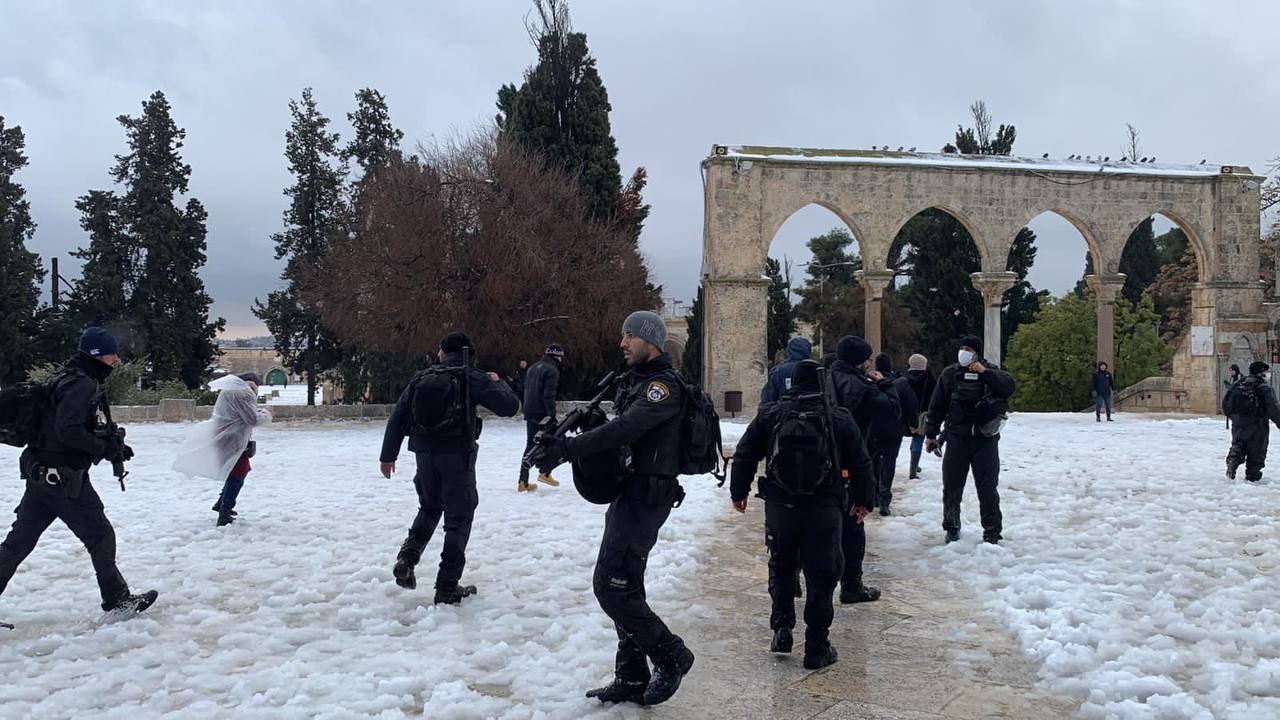 The Palestinians were seen making snowballs and throwing them at each other and making snowmen decorated and covered with the flag of Palestine and others with the Palestinian keffiyeh.
Snowman in occupied Jerusalem neighborhood of Sheikh Jarrah. #SaveSheikhJarrah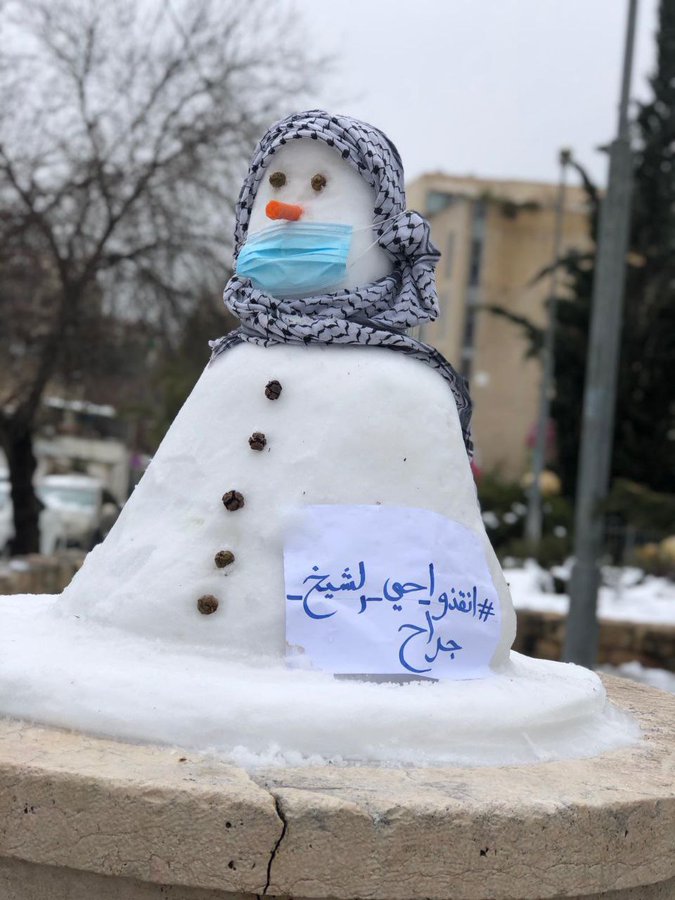 (Source / 28.01.2022)