Occupied Jerusalem (QNN)- Israeli occupation forces on Tuesday have forcibly emptied the home of a Palestinian family in the al-Tur neighborhood, east of the occupied city of Jerusalem, in preparation to be demolished at the order of the Israeli occupation municipality.
At the order of the Israeli occupation municipality, the occupation soldiers have forcibly emptied the home of the Palestinian family of Karama earlier today.
The family said they have never received a demolition order for the house or an eviction order, as the Israeli soldiers suddenly surrounded the home and forcibly started emptying their home and displacing the residents.
There are 10 people living in the building, including children.
While forcibly displacing them and emptying their house, the Israeli soldiers attacked the residents, including women, and fired sound bombs.
The Israeli occupation forces surround the Karama family's house in Al-Tur town in occupied #Jerusalem after forcibly displacing all the family members to demolish their house today.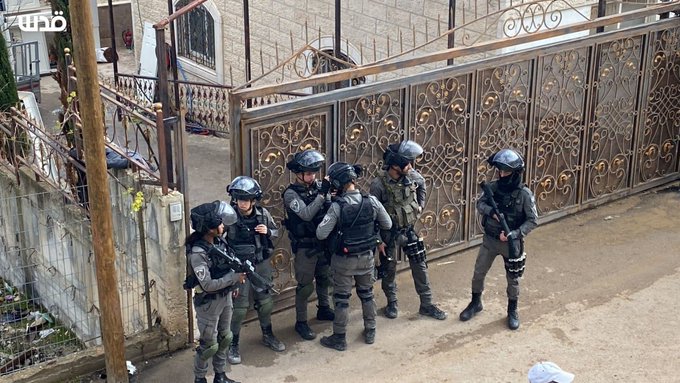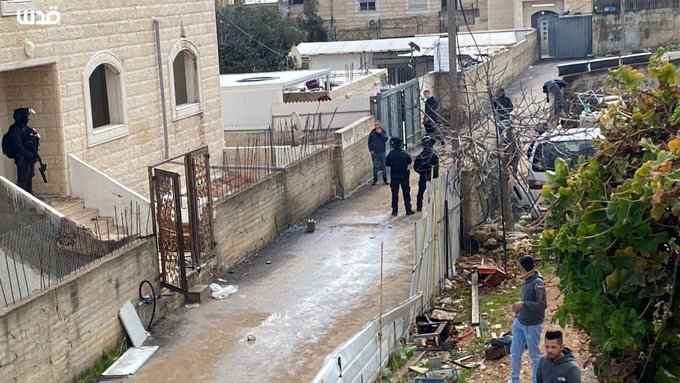 Over 280 Palestinians in al-Tur neighborhood are threatened with Israel's forced displacement and house demolitions as a part of the American Road project, one of Israel's largest and most expensive projects aims to confiscate 45 dunums of the neighborhood.
Since June 2020, Israel has been building the bypass road linking West Bank illegal settlements to Jerusalem, and it is set to cost over $250 million.
Using the pretext of illegal building, 'Israel' demolishes houses and structures on a regular basis to restrict Palestinian expansion in occupied Jerusalem.
At the same time, the municipality and the occupation government built tens of thousands of housing units in illegal settlements in occupied Jerusalem for Jews with a goal to offset the demographic balance in favour of the Israeli settlers in the occupied city.
'Israel' has been moving its citizens into the neighbourhoods of Jerusalem since the 1980s. This has resulted in numerous human rights violations, including the forced displacement of Palestinian residents.
Hundreds of Palestinian families are being threatened with displacement and house demolitions by illegal settler groups, fully supported by the Israeli government.
There are nearly 700,000 Israeli settlers living in 256 illegal settlements and outposts scattered across the occupied West Bank, including East Jerusalem. Israeli settlements are illegal under international law.
(Source / 25.01.2022)