Nablus (QNN)- Israeli occupation forces attacked several Palestinians on Sunday in the village of Burqa, northwest of Nablus while protecting extremist settlers who raided and attacked the village.
An event was organized today near the village of Burqa in the occasion of the Palestinian Martyrs' Day, January 7, to plant over 600 trees. However, local sources said, dozens of extremist Israeli settlers, from the illegal settlement of Shavei Shomron, attacked the event, and several activists participated in the event were also attacked.
Shortly after, the occupation forces came to the scene and attacked the Palestinians by firing tear-gas canisters and rubber-coated metal bullets directly and intensively towards them, resulting in the suffocation of several Palestinians while another Palestinian was injured with the rubber-coated metal bullets in his back.
Photos | A group of Israeli settlers backed by the Israeli occupation army attack the outskirts of Burqa village in the north of the occupied West Bank, today.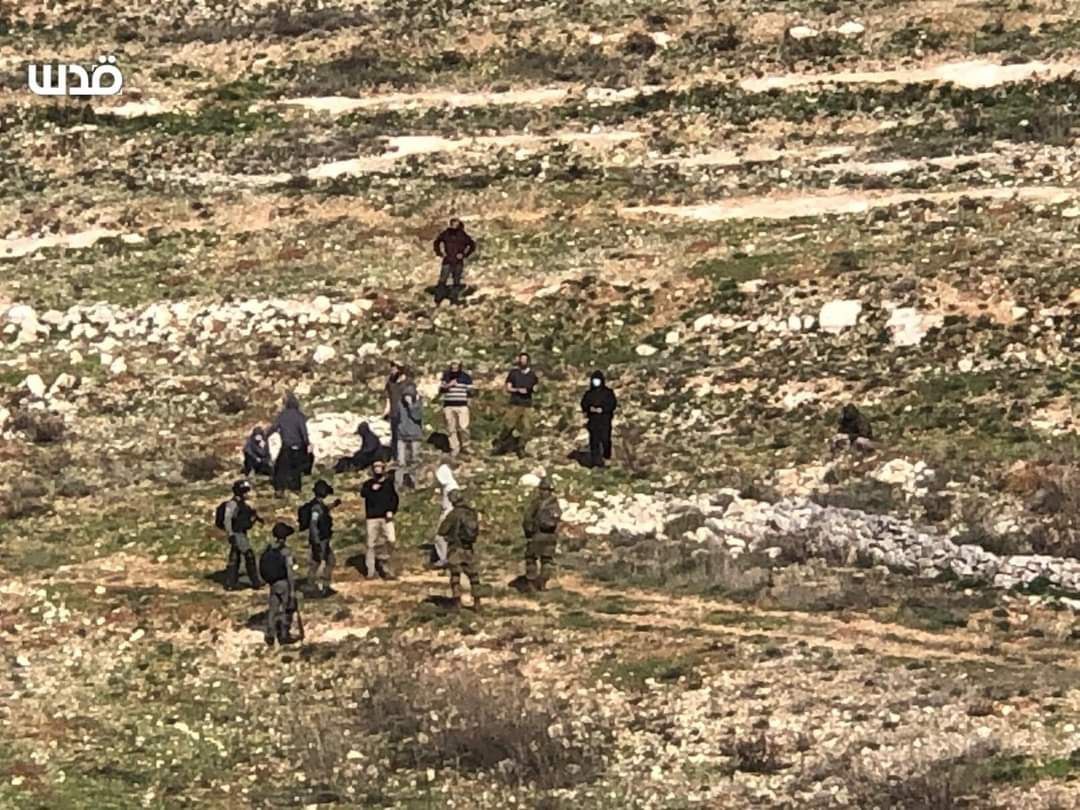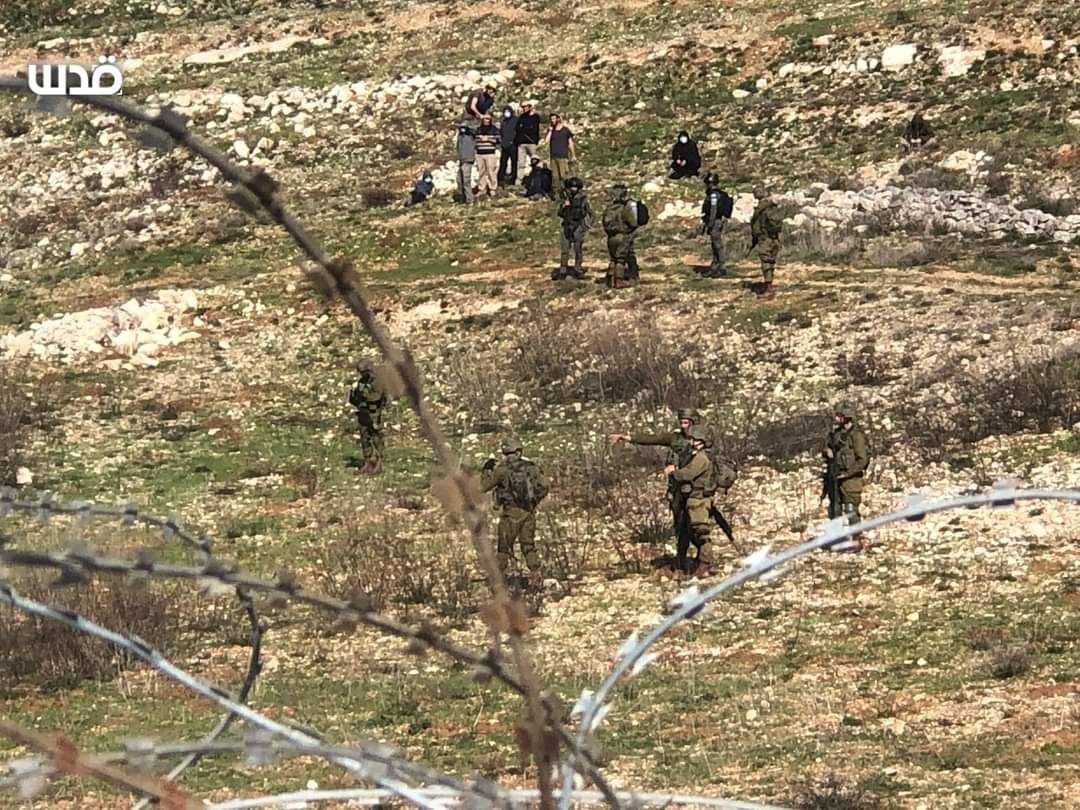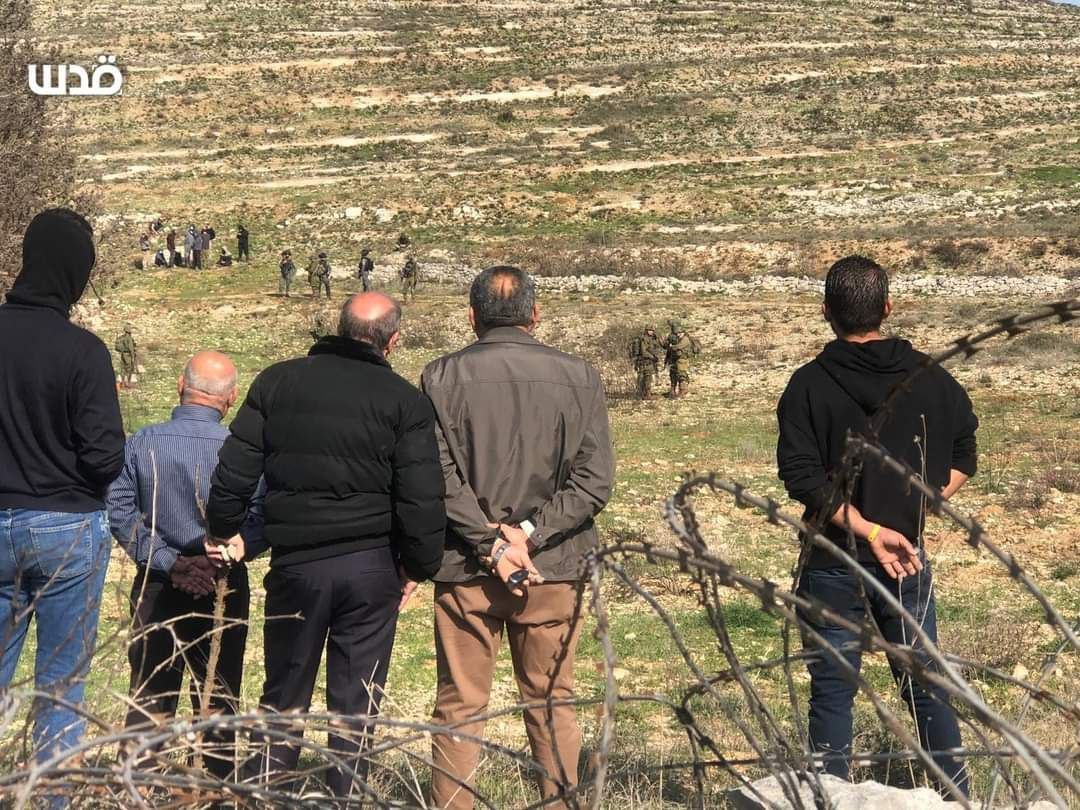 Nablus's Burqa village has been under Israeli settlers violence and attacks for over three weeks. The settlers attacked dozens of Palestinian vehicles, burnt Palestinian-owned houses and assaulted residents of the Burqa village, leaving hundreds of Palestinian residents injured.
Thousands of settlers had been protesting and going in marches to the Burqa village, calling on the occupation government to let them return to the nearby pre-2005 Israeli settlement of Homesh.
(Source / 09.01.2022)