Ramallah (QNN)- Hundreds of Palestinians took part today in the funeral procession of Mostafa Salama who was killed while heading to his workplace after an Israeli settler ran over him by his car, near Palestinian village of Beit Sira, west of Ramallah.
25-year-old Salama was run over by an extremist Israeli settler earlier on Thursday near the military checkpoint in Beit Sira village, killing him before he fled the scene.
Salama, from the village of Safa, west of Ramallah and a father of a one-year-old and a half girl, was heading to his workplace in the 1948-occupied Palestine before an extremist settler ran over him by his car and ended his life.
Hundreds of angry citizens performed the funeral prayers and chanted slogans demanding retaliation as there has been a spike in settler violence against Palestinians and their properties in the occupied Palestinian territories.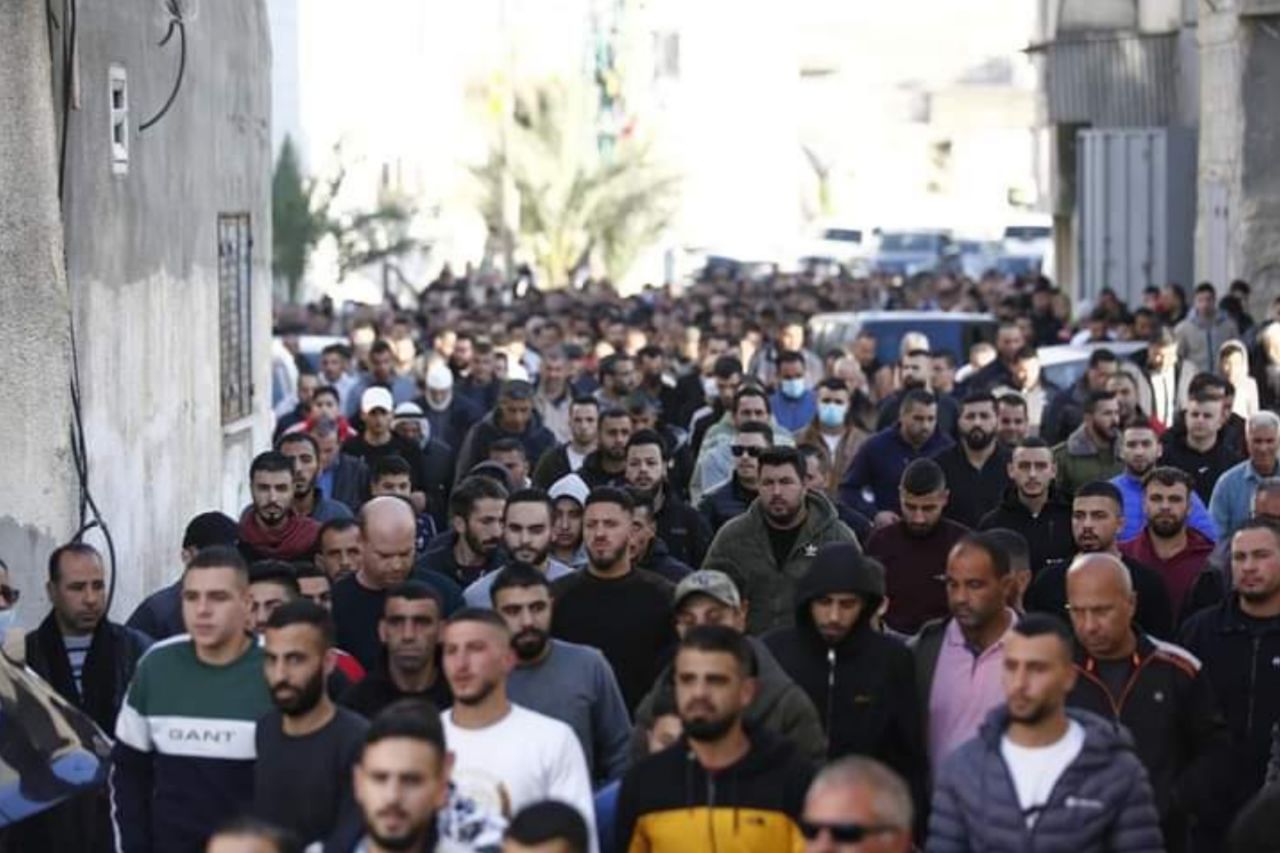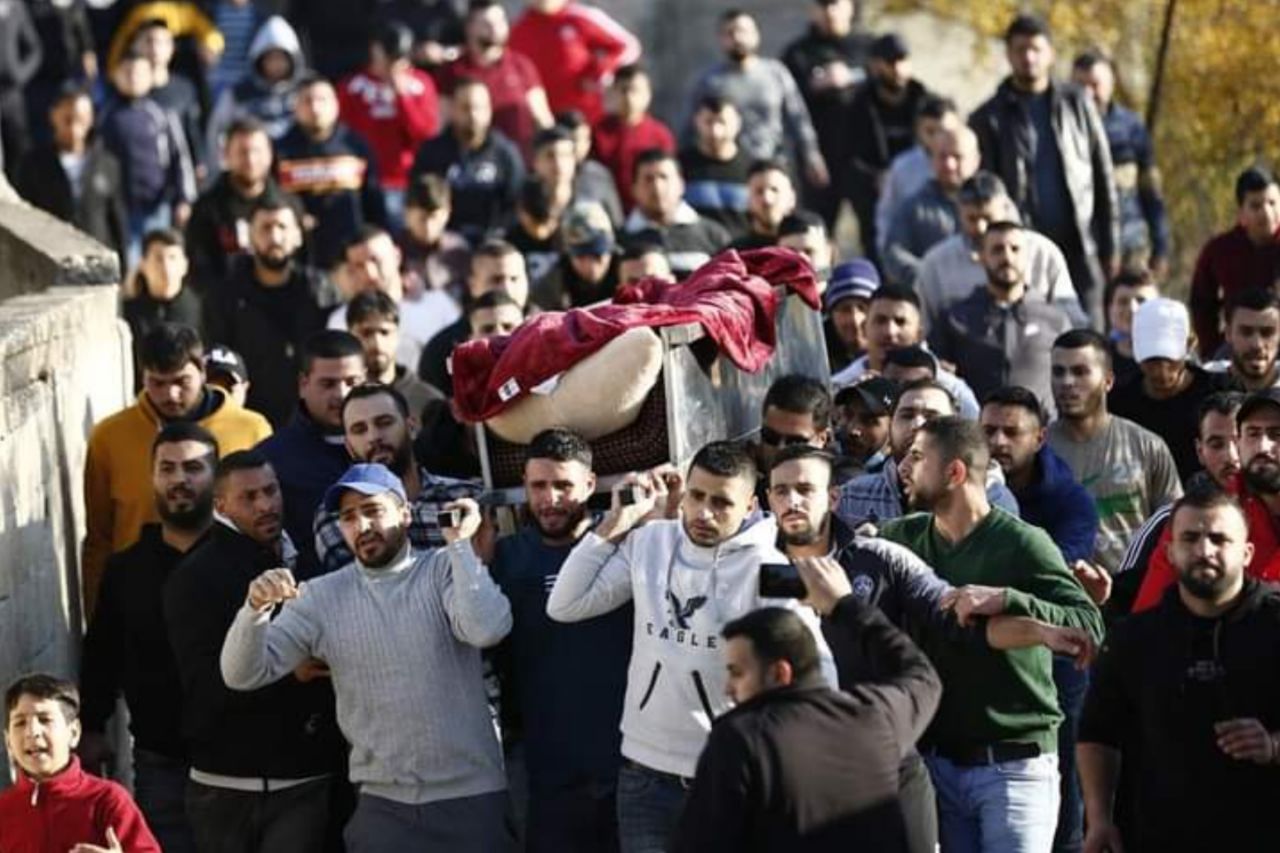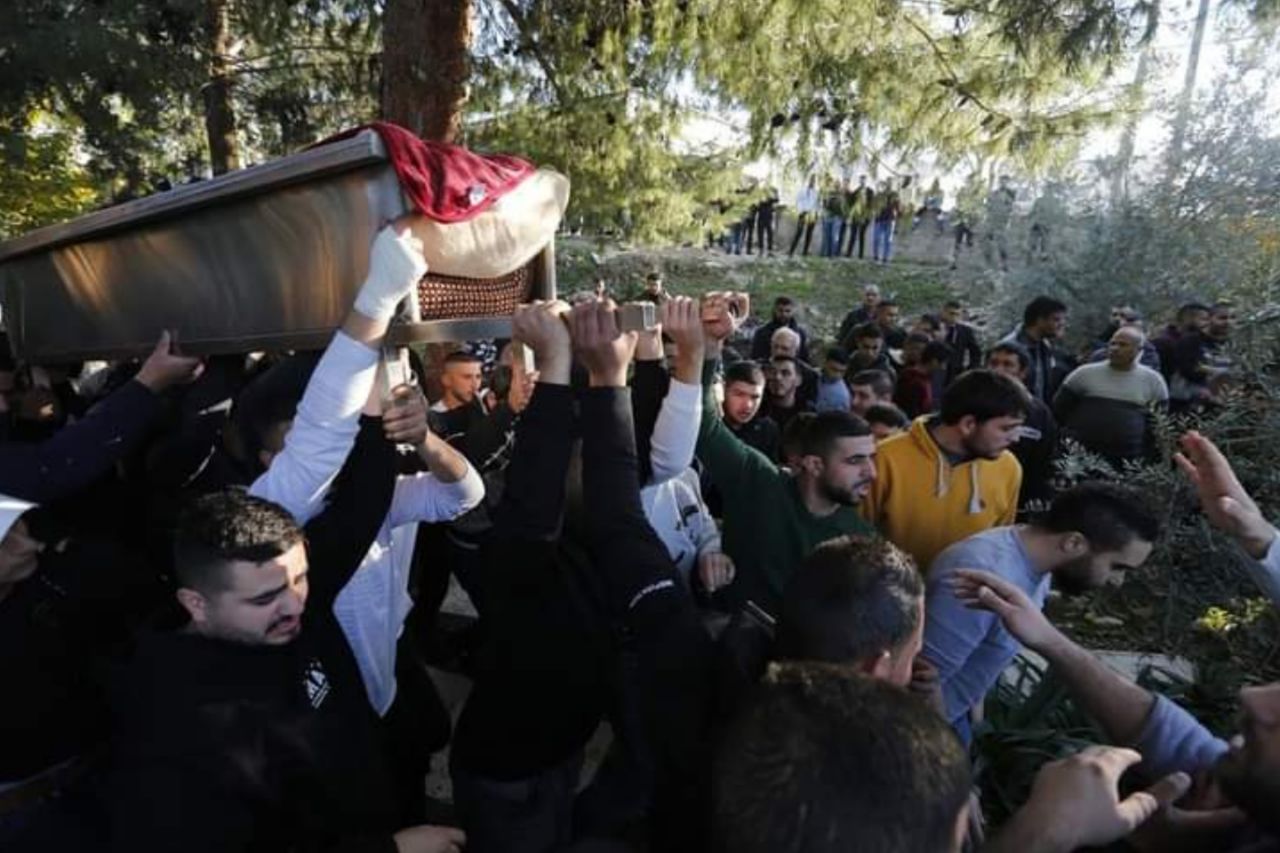 (Source / 07.01.2022)