Occupied Palestine (QNN)- A masked Israeli settler violently attacked on Wednesday a Palestinian photojournalist outside Assaf Harofeh Hospital, in 1948-occupied Palestine, where dozens of settlers are protesting against Israel's decision to end detention of Palestinian who had been on hunger strike for 141 days.
Video footages of the incident that went viral on social media show an extremist masked Israeli settler brutally assaulted and beat the Palestinian photojournalist Faiz Abu Rmeleh outside the Assaf Harofeh Hospital, where Palestinian detainee in Israeli jails, Hisham Abu Hawash, is hospitalised to recover after 141 days of hunger strike in protest against his administrative detention without a charge or trial by Israeli occupation authorities.
Abu Rmeleh, a Member of Activestills Collective and Anadolu Agency Photojournalist, was covering dozens of Israeli settlers, led by far-right Israeli MK Itamar Ben-Gvir, protesting outside the hospital against Israel's decision to end Abu Hawash's administrative detention following a serious deterioration in his health and amid international calls to release him.
Shortly after, the settlers and Ben-Gvir have broken into the Assaf Harofeh Hospital under the occupation forces protection, trying to storm the hospital room of Abu Hawash to attack and harass him while he is recovering there.
Witnesses: "Far-right Israeli politician Itamar Ben-Gvir breaks into Assaf Harofeh Hospital in order to attack Palestinian prisoner Hisham Abu Hawwash who's hospitalized there."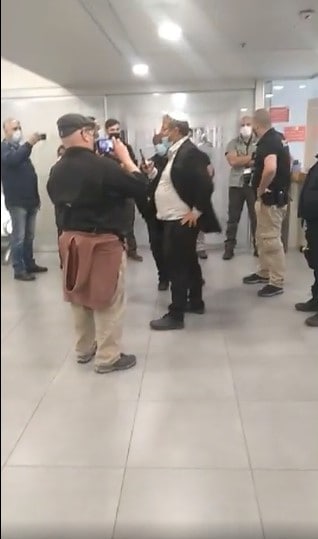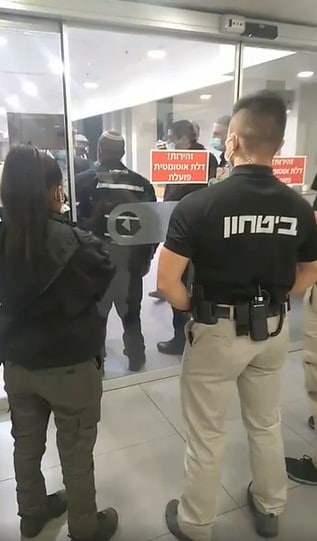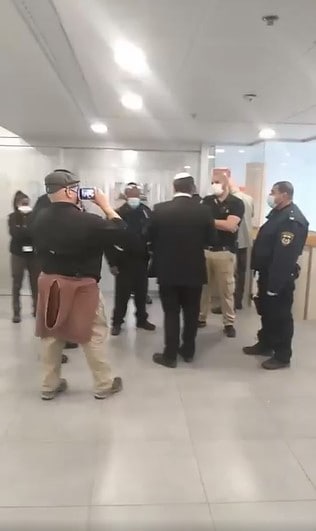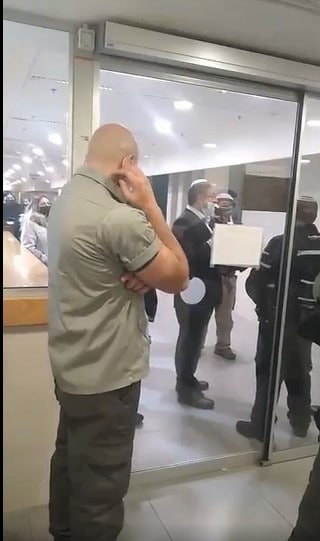 Yesterday, the Knesset member also tried to break into the hospital room of Abu Hawash and tried to attack solidarity activists and family members of Abu Hawash, but they successfully blocked his way.
Ben-Gvir, well-known for provoking and insulting Palestinian prisoners and their families, called them terrorists and other ugly names and he even pushed one of the activists who was replying to his insults.
On Tuesday evening, after 141 days, Abu Hawash broke his hunger strike after reaching an agreement with the Israeli occupation authorities to release him on February 26, following a serious deterioration on his health as he was at a high risk of death.
41-year-old Hisham Abu Hawash from Dora in occupied Hebron, was arrested on October 27, 2020, and held under administrative detention.
He had been on hunger strike since August 17, 2021 in protest against his administrative detention without a charge or trial by Israeli occupation authorities.
On December 26, Abu Hawash was transferred to the Assaf Harofeh hospital. Later, the occupation authorities decided to freeze his administrative detention amid fears of sudden death. Such a decision is made routinely by Israeli courts, which come only within an Israeli strategy to forcefully end hunger strikes, which demand the end of illegal administrative detentions.
There are now 4600 Palestinians held in Israeli occupation jails, including 34 women, 160 minors, and 500 administrative detainees held without charge or trial.
(Source / 06.01.2022)