Apple Inc has been facing global condemnation after a TikTok star's video showing how Apple's voice assistant, Siri, did not recognise Palestinian areas went viral.
In the video, the TikTok star and activist Maya Noora, decided to show how Apple's Siri discriminates against Palestinians by asking for time in Palestine and different Palestinian cities.
Siri didn't recognize the time there, saying it has no idea.
However, when she decided to ask for the time in 'Israel', Siri had an answer for her.
Noora asked Siri about time in Israel, "Hey Siri, what time is it in Israel?" Siri replied, "In Jerusalem, Israel, it's 13.20."
Noora asked, "Okay, hey Siri. What time is it in Palestine?" Siri replied, "I have no idea what time it is there?"
The TikTok user then asked Siri if it recognised various Palestinian cities.
She asked, "Hey Siri, what time is it in Ramallah, Palestine?"
Siri again replied, "Sorry, I don't know what time it is in Ramallah."
The TikTok star asked, "Hey Siri, what time is it in Hebron?" As expected, Siri once again replied, "I have no idea what time it is in Hebron."
Determined to expose Apple's biases against Palestinians, the TikTok user said, "Okay, let's try something." She asked, "Hey Siri, what time is it in Jerusalem?" Siri had no problem stating that the time in Jerusalem was 15.32.
However, even the TikTok star did not mention 'Israel', Siri said in its reply, "Jerusalem, Israel."
Noora asked, "Hey Siri, what time is it in East Jerusalem?" Once again Siri replied, "I have no idea what time it is in East Jerusalem. Sorry about that.
Noora then commented in exasperation, "You are not sorry."
The video has gone viral with users demanding an explanation from Apple.
Others called for Apple's boycott for its bias with 'Israel'.
The Siri thing is disappointing but not surprising as the US is one of the few countries (Germany, Japan etc etc) that does not recognise Palestine as a state. Both Google and Apple Maps do not have Palestine as the borders are still contested.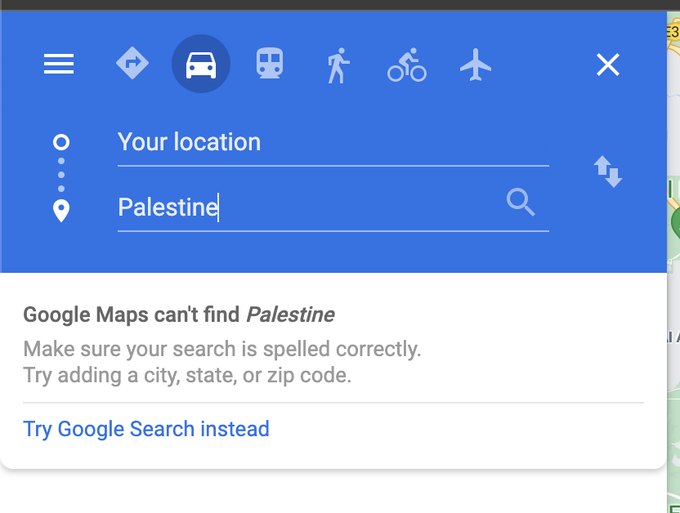 I have tried on my personal #iPhone@Apple#Siri doesn't tell #Palestine time. @WoodwarddianneJ@Palestine_UN@hrw@UN@dwnews@AJEnglish@CNN@marwanbishara#iPhonesucksCiteer Tweet
TRT World@trtworld · 2 uA TikTok video shows Siri failing to answer when asked about the time in Palestine. However, when asked about Israel, Apple's voice assistant gave the correct time
his is not the first time Apple has found itself facing criticism over not labeling or recognizing Palestine.
In 2020, Apple was accused of deleting Palestine from its online map, despite it never being labelled in the first place.
Searching for Palestine on Apple Maps shows an outline for the Gaza Strip and West Bank territories, but no labels for Palestine.
Palestinians say they are discriminated against digitally from a number of different online platforms, including Instagram, Facebook and Twitter.
Palestinians are no strangers to such restrictions on social media and applications as the latter have been deleting and deactivating the accounts of Palestinians and pro-Palestine activists and not recognizing Palestine.
Sada Social Center, a Palestinian digital rights organisation specializes in protecting Palestinian narratives on social media platforms and monitoring violations, documented more than 1200 violations against Palestinian content during 2020 only.
Thus, fighting the pro-Palestine content and Palestinian existence on the online platforms by their administrations has become very common lately.
(Source / 02.12.2021)