Amman (QNN)- Thousands of Jordanians on Friday flocked to the streets in protest against a water-for-power deal with the occupation state of 'Israel' and the UAE, which the country has signed last week under American auspices.
Over two thousand gathered in Amman's downtown and chanted slogans against the deal. "They've put our security in danger and tomorrow Amman would get occupied", "water from the enemy is humiliation", and "shame on the government of businessmen" the protesters chanted.
The protesters also called for ending the Wadi Araba peace treaty with the occupation state.
Earlier this week, Jordanians were shocked when international media announced the deal under which Jordan will receive 200 million cubic meters of desalinated water in exchange for building solar PV plants with a total capacity of 600MW that will export output to the occupation state. The UAE will pay for the project.
Jordanian officials denied the reports before pictures of the Jordanian Minister of water, signing the deal, surfaced.
Protests also took to the streets of other cities. Last week also saw spontaneous protests in which 36 protesters were arrested.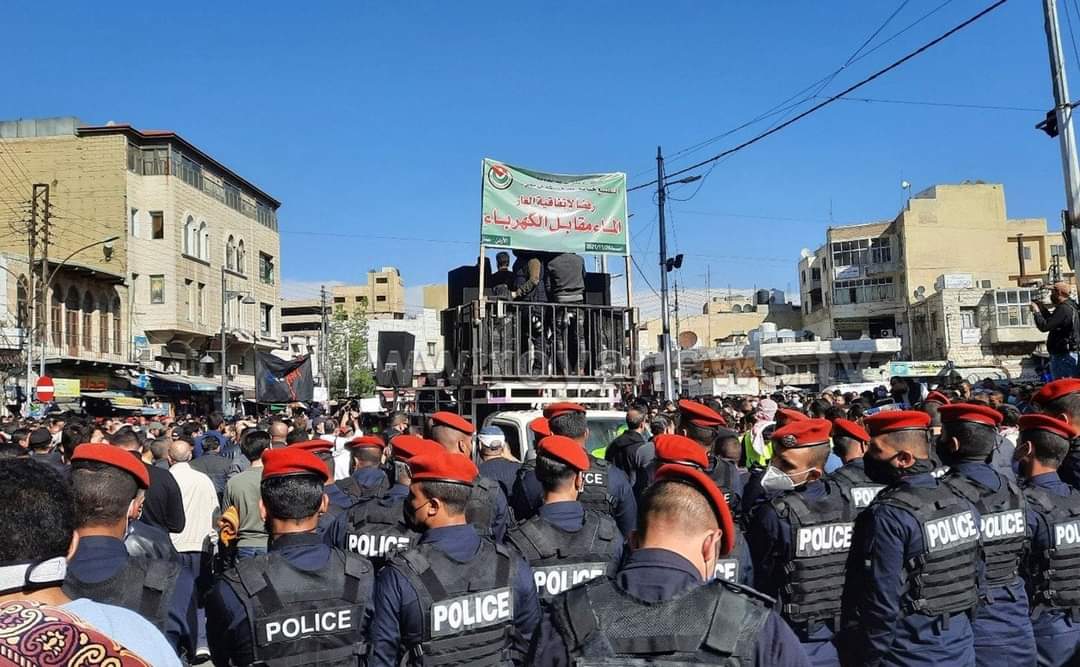 (Source / 26.11.2021)