Ramallah (QNN)- Israeli forces confronted locals across different areas across the West Bank on Friday, leaving dozens of injuries.
The villages of Beita and Beit Dajan saw the most violent confrontations. Locals succeeded in downing an Israeli tear-gassing drone in Beita. They smashed the drone, which the Israelis use to throw tear gas bombs remotely.
In Beit Dajan, five locals gout wounded with Israeli rubber-coated metal bullets during the repression of the village's weekly protest.
The weekly protest of Beit Dajan started following Friday prayer and marched towards the eastern area in protest against the creation of another settlement outpost in the village.
Israeli forces repressed the peaceful protest, leaving 51 injuries according to the Red Crescent.
Violent confrontations also erupted in Bab al Zawiyah in occupied Hebron.
Local sources said Israeli forces raided the center of the city and targeted locals and shops with stun grenades.
In the same vein, dozens of citizens performed Friday prayer in a solidarity tent in central Hebron, calling for releasing the hunger-striking detainee Miqdad Qawasmeh (24 years old).
Meanwhile, Israeli forces showered protesters at Kafr Qaddoum weekly protest with bullets and tear gas bombs, wounding a child and causing dozens to suffocate.

Quds News Network@QudsNenPhotos | #Palestinian protesters use slingshots to confront Israeli occupation soldiers during anti-colonization protests in the occupied West Bank village of Beita, today.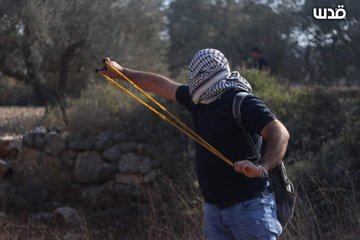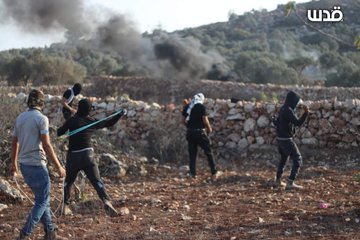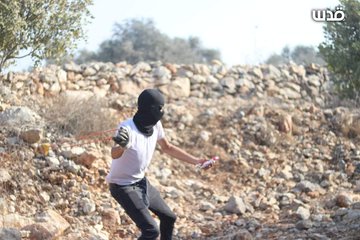 #Palestinian freedom fighters down and destroy an Israeli drone used by the Israeli occupation forces to fire teargas at them during the weekly clashes in the village of Beita, in the occupied West Bank, today.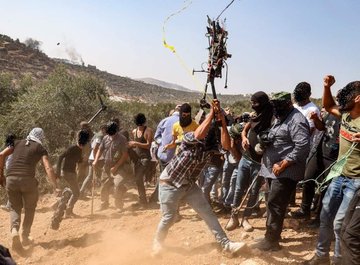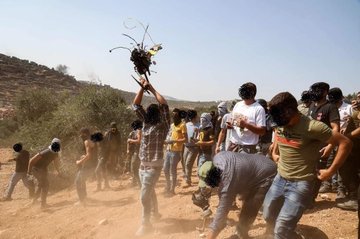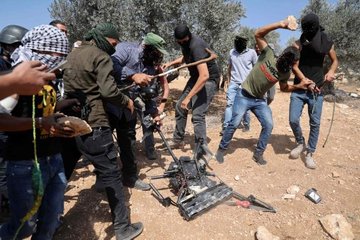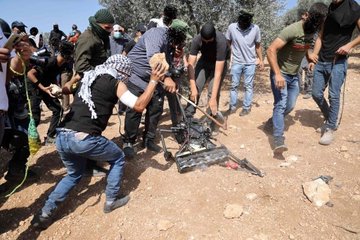 Journalist Mohammad Khatib was injured with rubber-coated bullets shot at him by Israeli occupation forces while he's covering the clashes in Beit Dajan village, the occupied West Bank, today.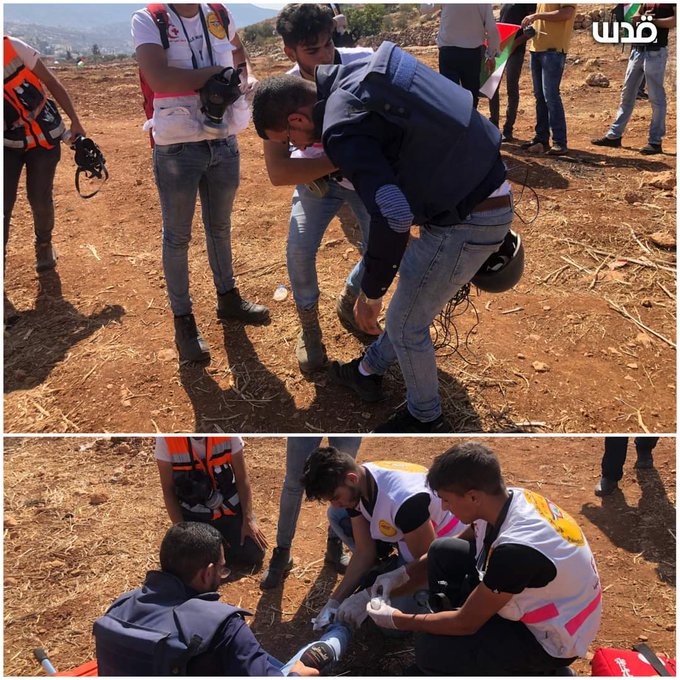 (Source / 02.10.2021)