Hebron (QNN)- A group of extremist Israeli settlers on Tuesday evening brutally attacked Palestinians in al-Mafaqara village in Masafer Yatta, south of the occupied West Bank city of Hebron, causing damage to properties and injuries.
Local sources said that a group of extremist Israeli settlers attacked Palestinian residents of al-Mafaqara village in Masafer Yatta, chased, showered them with stones, and stabbed some of them, injuring at least 9 residents, including a 4-year-old child who was rushed to a hospital as he has a skull fracture.
The settlers also caused serious damage for the Palestinians properties.
@QudsNenPhotos | Israeli settlers attacked Palestinians in the village of al-Mafqara in Masafer Yatta area to the south of Hebron in the occupied West Bank, injuring several citizens and causing material damages to their properties. #FreePalestine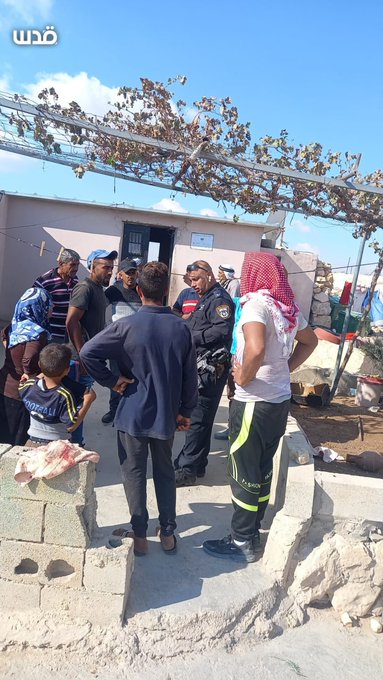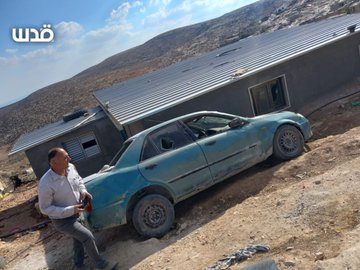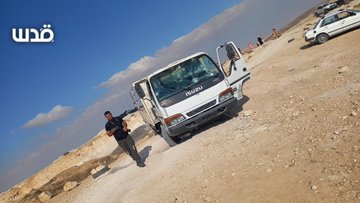 Local sources also said that shortly after the settlers attacked the residents, the Israeli forces came and arrested an old Palestinian man from the village who did nothing.
Masafer Yatta, a collection of almost 19 hamlets that rely heavily on animal husbandry as the main source of livelihood, is located in Area C of the West Bank, under full Israeli administrative and military control.
Home demolitions, confiscation of the most basic infrastructure, military training exercises, and settlers attacks are part of everyday reality in the area, forcing many to live in natural caves, as they vow to stay in Masafer Yatta no matter what the obstacles.
In many Palestinian communities located in Area C of the West Bank under full Israeli military control, Israeli-designated "firing zones" or "closed military zones" are forbidden for Palestinians to live on without permission from the Israeli occupation authorities, which is rarely granted.
There are nearly 700,000 Israeli settlers living in 256 illegal settlements and outposts scattered across the occupied West Bank, including East Jerusalem. Israeli settlements are illegal under international law.
(Source / 29.09.2021)