Occupied Palestine (QNN)- Various Palestinian political factions declared on Thursday a general strike and called for massive popular protests across the occupied West Bank over the death of ex-detainee in Israeli jails, Hussein Masalma.
The protests will take place during and after Masalma's funeral which will be held on Thursday at 11:30 before noon.
Family and friends bid farewell to the Palestinian ex-prisoner Hussein Masalmeh, who died of cancer due deliberate medical neglect in the Israeli occupation prisons. #Palestine#Bethlehem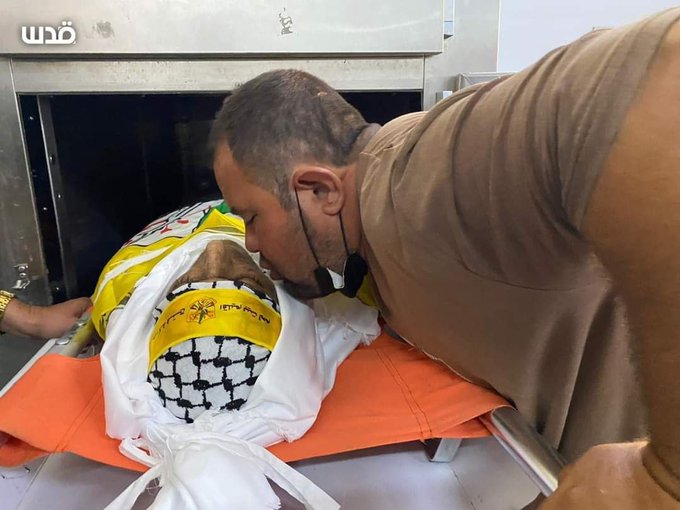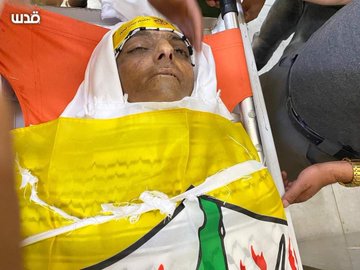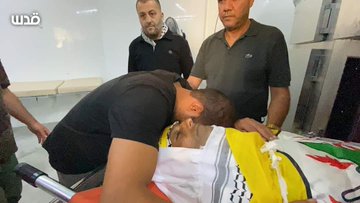 https://twitter.com/i/status/1440929327030411265

39-year-old Masalma, who was recently released from an Israeli prison after his condition seriously deteriorated, has died at a Palestinian hospital in Ramallah, in central West Bank on Wednesday.
Masalma, who is from the al-Khader town, south of Bethlehem, was released from Israeli prisons in February 2021, after serving a 19-year sentence, when his condition became extremely serious after he was denied from receiving an urgent specialized medical treatment for Leukemia.
Masalma was first moved to Hadassah Israeli medical center, before being sent, a week ago, to the Istishari Arab Hospital in Ramallah.
It is worth mentioning that Masalma started suffering from complications and sharp pain in late 2020.
However, the occupation state took more than a month to send him to the clinic of the Negev Desert detention camp and was only moved to an Israeli hospital when his condition became very serious, and the physicians found out that he has an End-Stage of Leukemia.
Masalma was arrested in 2002 for resisting the occupation and sentenced to 20 years in prison.
Masalma stated after his release that he has been suffering for two years and that the Israeli physicians didn't render an accurate diagnosis to his condition.
"For more than two years I have been suffering, and they couldn't diagnose my condition currently," he said, "It is not just me, there are so many detainees suffering from serious conditions."
(Source / 23.09.2021)