Occupied Nablus (QNN)- Hundreds of citizens took part in the funeral of Shadi Shorafa, who was killed two weeks ago by the Israeli army in Beita, Nablus.
The Israeli army handed over the body of Shorafa this morning after 14 days of confiscation.
Israeli soldiers had shot Shorafa dead at the entrance to Beita while he was trying to bring water to the villagers of besieged Beita.
The participants in his funeral chanted slogans promising to continue fighting until Palestine is free.
Shadi was a father of five children. The residents of Beta call him "Beita's water carrier". He was the sixth citizen to be killed during Beita's daily protests against settlement.
Thousands of Palestinians take part in the funeral procession of martyr, Shadi Shurafa, who was shot dead two weeks ago by IOF in the village of Beita in the occupied West Bank. IOF handed over his corpse to his family today after being withheld for two weeks. #SaveBeita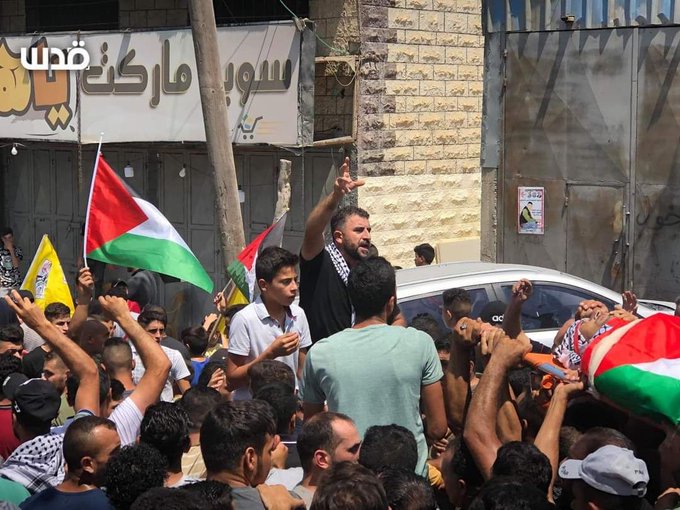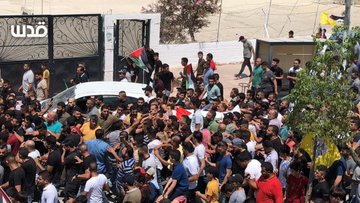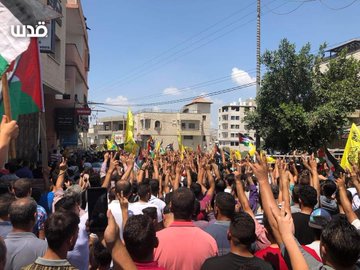 Palestinian child take part in the funeral of his father, Shadi Shurafa, whose corpse was handed over to the family today by the Israeli occupation forces after being withheld for two weeks. The funeral took place n the city of #Nablus in the occupied West Bank. #FreePalestine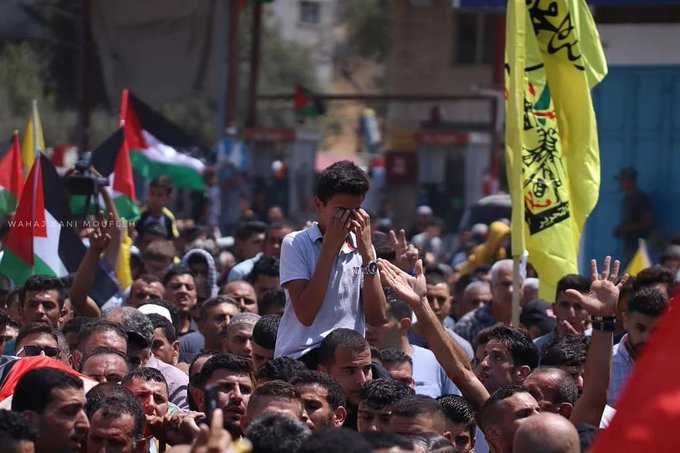 (Source / 11.08.2021)