Occupied Jerusalem (QNN)- Several Palestinian protesters started a rally on Saturday in support of the Prophet Muhammad in response to insults directed at him during the so-called "Israeli Flag March" through the area on Tuesday.
Palestinians gathered in the courtyard, but before they began their march from Al-Aqsa to the Old City's Bab Al Amud (Damascus Gate), the Israeli occupation forces raided the compound through Bab al-Silsila, one of its entrances.
The Israel forces were seen brutally assaulting the Palestinian nonviolent protesters in the Bab Al Amud plaza, spraying pepper gas, and beating them.
Photos documenting Israel police assault of #Palestinian nonviolent protesters in the Bab Al Amud plaza in occupied Jerusalem yesterday. They were demonstrating against insults by Israeli settlers against Islamic Prophet Mohammad (PBUH).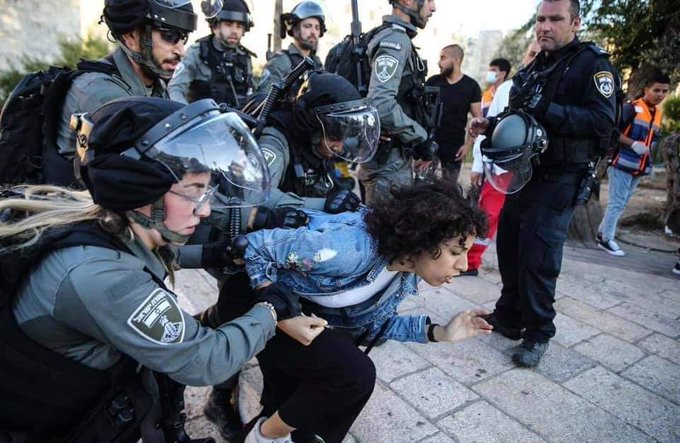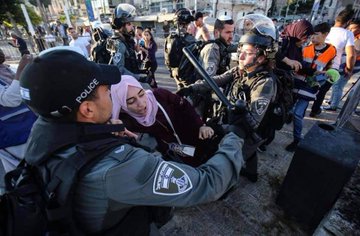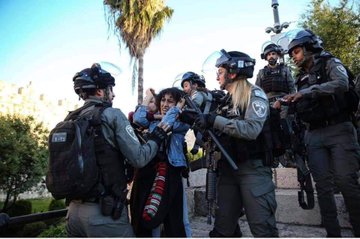 Saleh Natsha, a 20-year-old Palestinian young man, was among those who was brutally beaten by the forces as they sprayed pepper gas at him, laughed while he was screaming in pain, as a video footage that has gone viral shows.
He then was detained by Israeli occupation forces, but he was released today on bail of 5,000 shekels ($1500).
The Israeli forces were also using shunck water to disperse the protesters in the Bab Al Amud.
(Source / 20.06.2021)