Occupied Jerusalem (QNN)- Dozens Israeli settlers broke into the courtyards of the Al-Aqsa Mosque in the occupied Jerusalem today.
Under the occupation forces protection, dozens of Israeli settlers stormed the courtyards of Al-Aqsa Mosque during the morning and afternoon break-in sessions.
121 settlers and 2 intelligence personnel break into the courtyards of Al-Aqsa Mosque during the morning break-in session and 24 during the afternoon session.
Yesterday, the occupation forces and settlers attacked the Palestinian worshipers in the courtyards of the mosque with sound grenades, rubber bullets and pepper gas and beating them.
A group of Israeli extremists had reportedly called for the storming of the Al-Aqsa Mosque on Sunday, in an apparent renewed call for violence against Palestinians, following Israel's deadly aggression on the Gaza Strip.
"On Sunday morning at 7:00, we will know if we have lost the war," said Assaf Farid, spokesman for the Federation of Temple Organizations.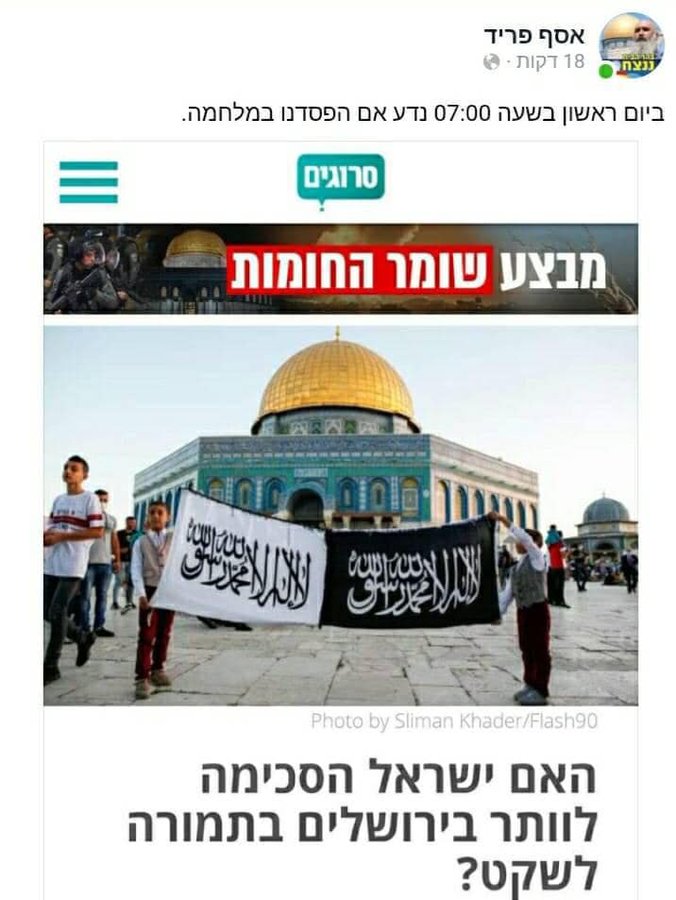 Israeli occupation authorities allow settler incursions to the mosque since 2003, despite repeated objections and warnings by the Palestinian religious authorities as the visits provoke worshippers of the mosque.
Al-Aqsa Mosque is the third holiest site in Islam which located in occupied Jerusalem.
(Source / 24.05.2021)