Israeli occupation polices, protecting extremist Jewish settlers raiding Al Aqsa Mosque, brutally attack Palestinian worshipers inside Al Aqsa Mosque
Palestinian Red Crescent (PRC) has said that the number of Palestinian worshipers wounded in Israeli attacks at Al Aqsa Mosque reached 331, including seven in critical conditions.
Due to the dramatically increasing number of casualties among the worshipers, staff from Doctors Without Borders joined the paramedics of the PRC in the flashpoint.
The PRC expected that the situation is deteriorating due to the increasing number of Israeli Jewish settlers are gathering in preparation for raiding Al Aqsa Mosque.
The Palestinians wounded in the Israeli attacks included women and elderly and tens of them were sustained wounds in their faces.
AbujomaaGaza / Motasem A Dalloul
More Israeli attacks on Palestinians in #AlAqsaMosque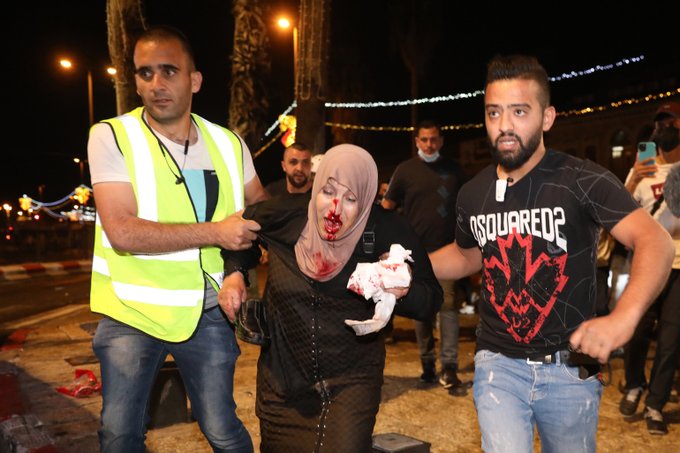 (Source / 10.05.2021)