Jerusalem (QNN)- World Health Organization(WHO) recorded 59 Israeli attacks against Palestinian health care in the occupied Palestinian territory in 2020, according to WHO latest report.
WHO in occupied Palestinian territory@WHOoPt
Over a quarter (29%) of Gaza patients not approved permits while health attacks continue during COVID-19.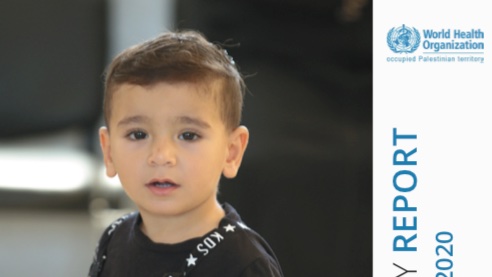 Read more in WHO's December Health Access report: https://bit.ly/36rrCY312:55 p.m. · 31 jan. 2021·Twitter Web
"Of these, 42 per cent (25) involved obstruction to the delivery of health care services, including 12 incidents of obstructing access for ambulances to reach persons who had been fatally wounded," WHO said in the report.
"Meanwhile, 61% of incidents (36) involved physical violence against health workers, ambulances, and health facilities, and six incidents involved the detention of health care workers, ambulances, patients, and patient companions."
From October to December 2020, WHO recorded 15 health attacks in the occupied Palestinian territory. Of these, seven involved
physical attacks against Palestinian health workers, ambulances, and health facilities, and nine involved obstructions to health care delivery, including five incidents of obstruction of access for health teams to persons fatally injured.
The WHO said that Israeli attacks against health care in the occupied Palestinian territory has persisted in 2020, "despite a reduction in recorded attacks during the COVID-19 pandemic and following the end of the Great March of Return in the Gaza Strip."
The WHO has called for the protection of health care and an end to attacks, saying it is working to enhance monitoring and support systems for health care workers and to strengthen the voices of those affected.
(Source / 01.02.2021)