At dawn on Sunday, the Israeli occupation planes bombed several targets in the Gaza Strip.
Days of Palestine correspondent reported that helicopters bombed a site in western Gaza, and the occupation warplanes bombed a target west of Khan Yunis, south of the Gaza Strip.
The Israeli warplanes also targeted the naval site near Al-Baidar, west of Gaza City, and the Hattin site belonging to the Al-Quds Brigades, between Khan Yunis and Rafah, in the southern Gaza Strip.
Read More: Remembering Israel's aggression on Gaza Strip in 2012′
BREAKING: #GAZAUNDERATTACK Huge Israeli Airstrikes Throughout Gaza! Gaza City, Khan Yunis, Rafah, Al-Buriej, Jabalia All Hit, From 3AM Onwards. I was on the phone to a friend and there were too many strikes to count. This has been done to terrorise the people. #FreePalestine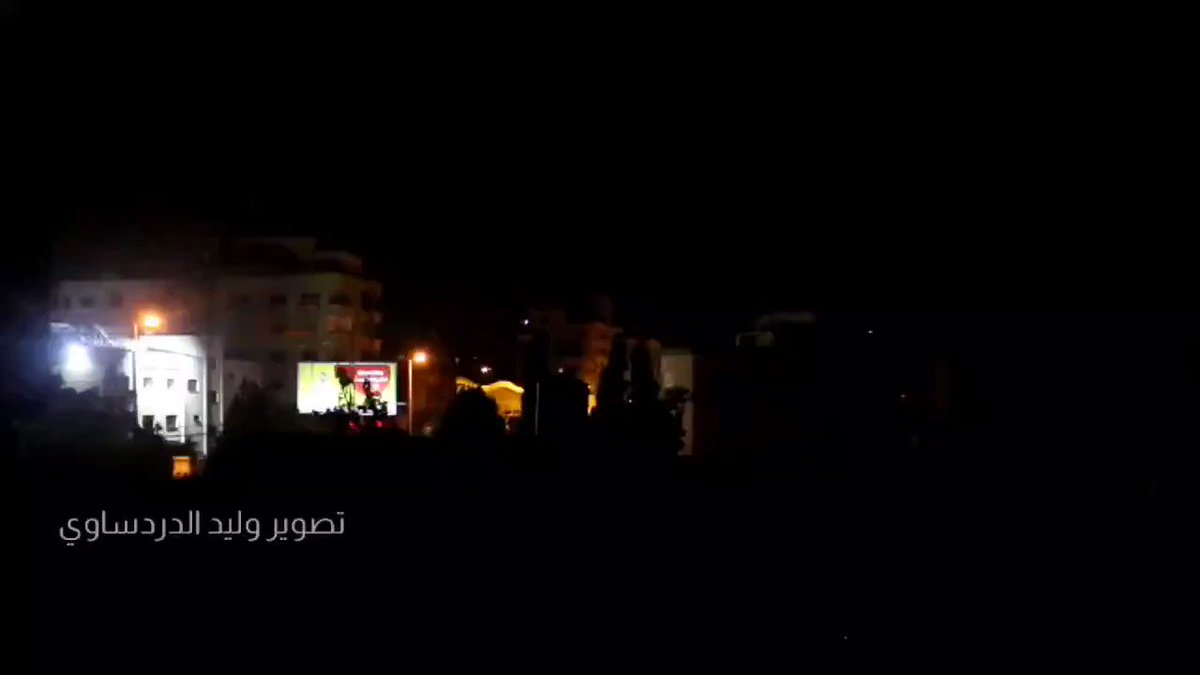 23: 03 Israeli helicopters bombed a target east of the Zeitoun neighborhood.
Read More: Gaza Under Attack: Israel strikes areas in Gaza
03: 24 Israeli artillery targeted east of Al-Shejaiya neighborhood.
3: 29 The occupation artillery targeted a monitoring point belonging to "Hama Al-Thaghour", locating "Al-Hajjah Hamda" area, east of Shejaiya.
03: 30 An explosion was heard east of Rafah.
03:31 Israeli warplanes targeted the Badr site, west of Gaza.
03: 33 Israeli warplanes targeted the navy site, in the vicinity of Al-Baidar area southwest of Gaza, for the fifth time in a row.
03: 35 A fire broke out inside the Badr site, east of Al-Shujaeya neighborhood, after it was targeted by helicopters and warplanes, east of Gaza City.
03: 38 Israeli warplanes targeted the Al-Qassam martyrs' site with three missiles, west of Khan Yunis and Rafah.
03:39 Israeli warplanes renewed targeting west of Khan Yunis, in the southern Gaza Strip.
03:40 Israeli warplanes with several missiles targeted the "Hashashin site" in the city of Rafah, in the southern Gaza Strip.
Luckily, no injuries in the Israeli attacks according to the Ministry of Health of Gaza Strip.
Israeli media claimed that a missile fired from the Gaza Strip landed in the industrial zone of Ashkelon.
For its part, the Israeli spokesperson said that the Israeli Air Force launched raids on the Gaza Strip in response to the firing of a missile that landed in Ashkelon on Saturday evening.
People in Gaza are expressing their deep annoyance and fear of the sudden and unjustified Israeli attacks on the besieged Gaza Strip.
Worst feeling ever is when you hear a missile falling & making a huge explosion & wonder who it killed. I hate this. #Gaza#GazaUnderAttack
(Source / 22.11.2020)