Occupied Palestine (QNN)- Several Palestinian and international human rights organizations started a campaign against Facebook's bias against the Palestinian content on the internet, calling the social media giant to stop its censorship of Palestinians.
Using the hashtag #FacbookCensorsPalestine, the campaign hopes to highlight Facebook's tendency to allow "hate speech to flourish on its platforms – especially speech that targets oppressed communities from Myanmar to Kashmir to Palestine – and simultaneously censoring legitimate political speech", according to a petition by the organizations (Jewish Voice For Peace JVP, 7amleh, The Palestine Institute for Public Diplomacy, Palestine Solidarity Campaign, the BDS Movement for Palestinian Rights).
The petition stressed that Facebook's pro-Israel policies cause real harm. It also slammed the appointment of Emi Palmor, a former general director of the Israeli Ministry of Justice's Cyber Unit, to Facebook's Oversight Board.
The board was created to address Facebook's content moderation issues – it is intended to act as an internal Supreme Court, making "final and binding decisions on whether specific content should be allowed or removed from Facebook and Instagram.
Under Palmor's direction, the Israeli justice ministry petitioned Facebook to censor legitimate speech of human rights defenders and journalists because it was deemed politically undesirable.
"The unlawful work of the Cyber Unit2 under Palmor resulted in increased takedowns of thousands of pieces of Palestinian content and imposed severe limitations on freedom of expression and opinion, especially about Palestine", according to the petition.
the petition has been echoed by thousands of people around the world. The hashtag trended on Twitter in several countries within a few hours after the campaign was started.
On a platform that claims to support all communities and freedom of speech, Palestinians and pro-palestine activists have found themselves isolated by not being allowed to expose the Israeli military occupation and demand their rights.
#FacebookCensorsPalestine@OversightBoard7:27 PM · Sep 23, 2020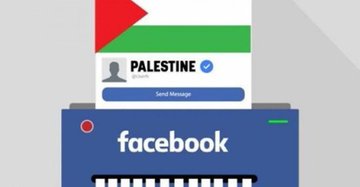 Rita Wilson@rita985uCan @Facebook's @OversightBoard
really be 'independent' when former Israeli Ministry of Justice director general Emi Palmor – responsible for the removal of countless posts of Palestinians on the platform – is part of it? Tell Facebook to
#DropEmiPalmor#FacebookCensorsPalestine

P®ôƒ£$$îônâl@Pnl01997484
Selection of Emi Palmor to the @Facebook@OversightBoard risk to #FreedomOfExpression and #HumanRights. Tell Facebook this is not okay!
#DropEmiPalmor#FacebookCensorsPalestine
As a Palestinian, I call on @Facebook and @OversightBoard to #DropEmiPalmor—former general director of the Israeli Ministry of Justice's Cyber Unit—and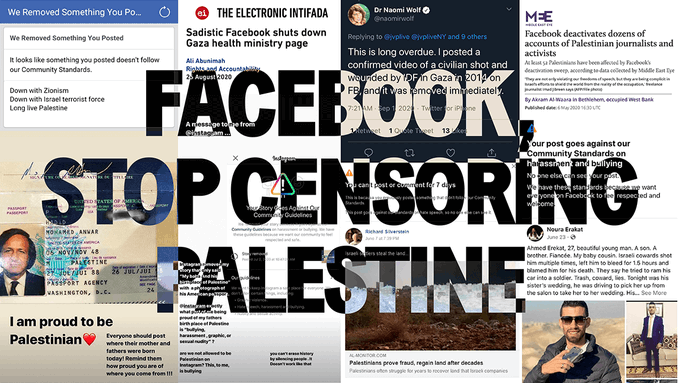 #StopCensoringPalestine. @jvplive@BDSmovement7:33 PM · Sep 23, 2020
Facebook has a history of complying with the Israeli government's requests to delete Palestinian's accounts, as well as block and filter content. There's a clear political nature of social media censorship regarding censorship of Palestinian voices
Facebook had recently blocked several Palestinian pages and accounts, including Ultra Palestine, Ishraqt, and Ahmad Yassin's page. Other pages have been restricted, including Al Qastal.
(Source / 24.09.2020)