Activists all over the world tweeted on the hashtag #Nakba72 to remind everyone that Israel's 'independence day' is a celebration of ethnic cleansing
Occupied Palestine (QNN)- Amid Israeli celebrations of the so-called 'Israeli independence day', a wave of posts and stories swept social media platforms, reassuring that what the Israelis are celebrating is actually the ethnic cleansing and expulsion of the native Palestinians from Palestine.
Thousands of activists all over the globe participated in the ongoing social media campaign using the hashtag #Nakba72 to remind everyone how 'Israel' was created on the dead bodies of an indigenous people and the ruins of their villages.
Some activists thought it would be good to remind people of historic facts.❀ Palæstina ⴰⵎⴰⵣⵉⵖ ❀@Ghalianno
❀ On May 15, Palestinians commemorate #Nakba, the Catastrophe, their forced exile from home.
During the Nakba, zionist forces expelled 750,000 Palestinians from their home, committed 31 massacres, & destroyed 531 Palestinians towns. ❀

❁ #Nakba72 ❁

❀ #Group4Palestine ❀
45Twitter Ads info and privacyخيبر آل غازي@iKhaybar
The Zionist policy is systematic to expel The Palestinian from their lands,
During the #Nakba, Zionist Terrorist mob destroyed 531 Villages and towns#Nakba72#Group4Palestine

#فلسطين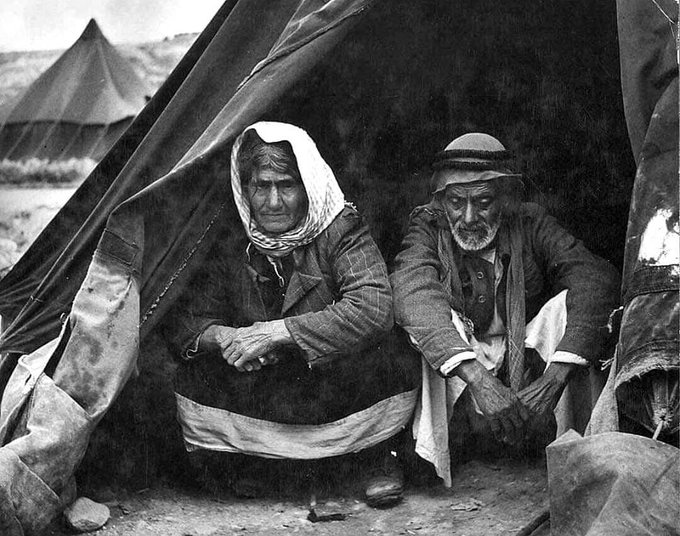 24Twitter Ads info and privacyFriends of Palestine@F_Of_PAL
During events of Palestinian #Nakba (catastrophe) in 1948, Zionist gangs committed +70 massacres to expel Palestinians from their lands

Safed Massacre was committed on 13-5-1948 by Zionist Haganah gang, who slaughtered 70 young Palestinian men

Freedom to #Palestine

#NAKBA72
75Twitter Ads info and privacy
Others reassured their solidarity with the Palestinian cause until liberation.Sayyid Zakzaky Office@SZakzakyOffice
#FlyTheFlag for #Palestine #Nakba72 in solidarity with Palestinian struggle, by the followers of Sheikh Ibraheem Zakzaky from Nigeria.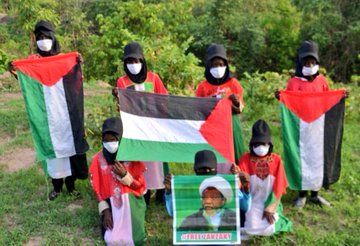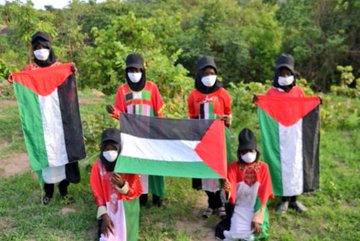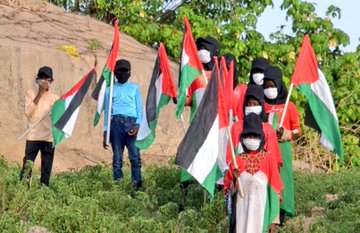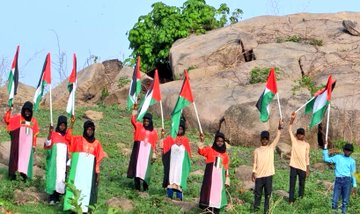 111Twitter Ads info and privacyIPSC ✔@ipsc48
Our Solidarity #KeyToJustice was delivered to our friends In the @Lajeecenter in #Aida #refugee camp in #Bethlehem on , the 72nd anniversary of the #Nakba. We send love & solidarity to all Palestinians struggling for their rights to freedom, justice, equality & return! #Nakba72 14Twitter Ads info and privacy
Some activists shared photos showing the way how life in Palestine was before the creation of 'Israel'.Palestinian Museum@palmuseum
#BeforetheNakba | CMS boarding school girls and teachers in #Nazareth in the 1920s. From the Ghassan Abdullah collection, the Palestinian Museum Digital Archive. #Nakba72 #MuseumFromHome #palmuseum #Nakba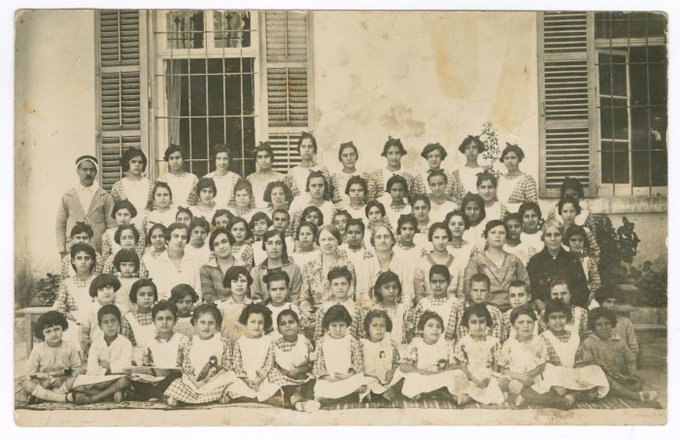 Others stressed the Israeli ethnic cleansing and displacement are still taking place.Rima Najjar@rima123
The #ThievingBastards are still dispossessing us 72 years later.
"And while condemnations of Israel's settlements usually cite illegality and a hindrance to the so-called 'two-state solution' .. are two separate war crimes, which together amount to genocide." #Return #Nakba72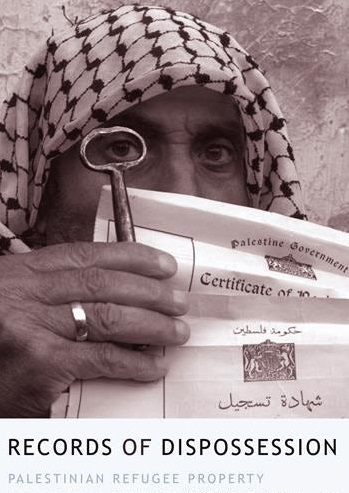 (Source / 11.05.2020)