Israeli Defence Minister Naftali Bennett, 6 December 2015
The Twitter account of Israel's defense minister suffered a hack, Anadolu Agency reports.
The anonymous hacker of Naftali Bennett's account posted a tweet demanding "freedom for Palestine" with the Palestinian flag.
Another tweet showed the Turkish flag with the Turkish national anthem in English.
Israel's DM threatens Gaza: 'We're preparing something'
Although Bennet later recovered his account, he did not comment until 8.00 GMT on the incident.
Jon@Jon18958425 · 16hReplying to @ELINTNews
Um no one screenshot it it's already Unavailable what happened?
Sarah Halls@clearticulation

Screenshot of tweet by Israeli Defence Minister Naftali Bennett #FreePalestine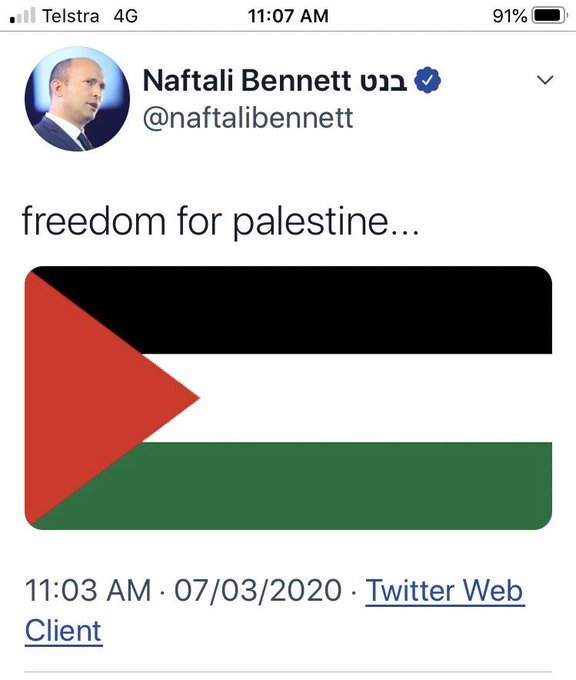 301:34 – 7 Mar 2020Twitter Ads information and privacy (Source / 07.03.2020)