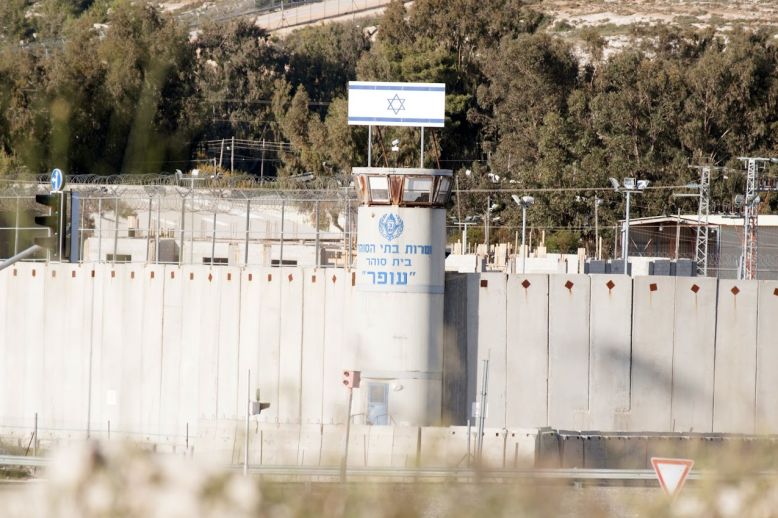 This week approximately 1,000 Palestinians held in Israeli prisons entered their second month of a hunger strike over conditions and medical rights. Their demands to the Israeli Prison Services include better and consistent access to healthcare; more liberal family visit policies; and an end to solitary confinement and administrative detention.
The issue of prisoners' access to adequate medical treatment was highlighted in a joint statement from Palestinian and Israeli human rights organisations (Addameer, Adalah, the Arab Association for Human Rights and Physicians for Human Rights – Israel) last week which urged Israel to "cease its ongoing, systematic human rights violations against the hunger-strikers":
"The quality and range of healthcare services available to prisoners held in Israeli prisons and detention facilities are considerably lower than those provided to the general population in Israel. Further, the IPS and the Ministry of Internal Security administers the health care system in prisons, rather than the Ministry of Health.
"Extremely long waiting times to see specialist physicians are standard and few periodic medical examinations are available. Certain treatments such as physiotherapy or treatments for hepatitis that are supposed to be available, according to the IPS's own regulations, cannot be accessed in practice because of budget limitations."
Concerns over adequacy of medical care are particularly acute for the hunger strikers. The Commission of Detainees and Ex-Detainees Affairs (CDA) reported on Wednesday 17 May that scores of Palestinian prisoners on hunger strike had been transferred to hospital after their health deteriorated.
Seventy-six Palestinian prisoners were admitted to Israel's Ofer Hospital, following the transfer of 36 hunger strikers to the Hadrim field hospital the day before.
Speaking to AFP, Dr Zeratsion Hishal, an Eritrean-Dutch doctor working with the International Committee of the Red Cross who has visited some of the prisoners, explained what happens to a person's body after three or four weeks of hunger striking:
"Every time they drink they can vomit. They are tired and they become apathetic. They want to sleep and they don't want to talk much. You see some depression."
He estimated that the hunger strikers would have lost approximately 10 percent of their body weight, and would experience dizziness, joint pain and headaches. At this stage, hunger strikers need regular medical checks.
Palestinian medics, including doctors, dentists and pharmacists, partnered with nursing and medical laboratory unions and the Palestinian Red Crescent Society in Jericho to release a joint letter on 17 May, calling on international health organisations to intervene to "save the lives of Palestinian prisoners on hunger strike."
Dr Bashar Ahmad, a member of the Palestine Doctors Association, stated:
"Israel is fully responsible for the health condition of prisoners and for medical negligence."
He stressed that the lives of prisoners "are facing real danger that requires urgent medical intervention, especially due to the dangers of force feeding."
The risk of force feeding was also raised by United Nations Special Rapporteur for human rights in the occupied Palestinian territory (oPt), Michael Lynk. Mr Lynk warned that Israel's 2015 law allowing force-feeding could be applied to the hunger strikers, and called on Israel to comply with the UN Standard Minimum Rules for the Treatment of Prisoners:
"Prisoners everywhere have a right to engage in hunger strikes to protest their living conditions, and they should not be punished as a result. Force-feeding is a practice that human rights experts have found could amount to torture."
The Special Rapporteur also expressed concern about the reports he has received that prisoners are being held in solitary confinement, being denied access to lawyers, and experiencing other forms of deprivation due to their participation in the hunger strike. He urged Israel to comply with international law and international standards for detention.
You can find out more about Palestinian prisoners' lack of access to medical care here.
(Source / 21.05.2017)