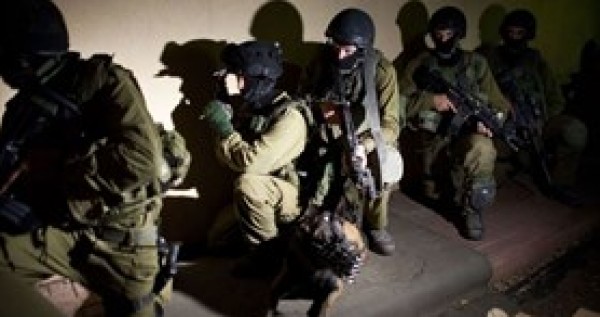 Israel's internal security service, Shin Bet, claimed that Israeli soldiers have arrested four members of Hamas Movement for allegedly plotting anti-occupation attacks.
The intelligence agency reported the arrests were carried out in al-Khalil city, south of the West Bank, Ma'ariv Hebrew newspaper claimed.
M16 rifle and a gun were found in their possession, the paper added.
One of those arrested has been named as 38-year-old Mohamed Ali Kawasme from the city of al-Khalil whose brother, Hussam Kawasme, was sentenced for three life terms for allegedly kidnapping and killing three settlers in June 2014.
The detainees were plotting to carry out a shooting attack in 35 Street mainly used by Israeli settlers, according to the newspaper.
The four detainees were indicted by the Israeli prosecutor on charges of plotting murder and being affiliated with Hamas Movement.
Earlier last week, Israeli authorities claimed "the arrest of six members of Hamas Movement in al-Khalil and occupied Jerusalem for allegedly plotting to kidnap Israeli soldiers and settlers."
Based on rights group figures, Israeli forces detained at least 6,830 Palestinians in 2015. Nearly 2,179 of those arrested in 2015 were minors aged between 11 and 18.
(Source / 12.01.2016)