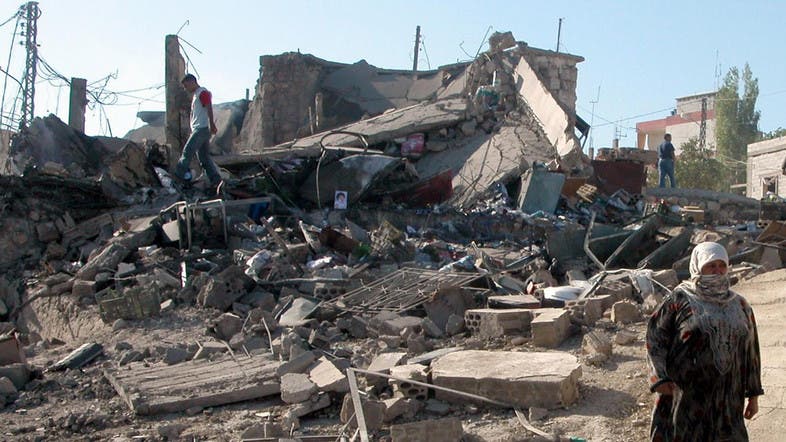 A Lebanese woman walks past wreckage after an overnight aerial bombardment on Brital.
Five rockets launched from Syria hit a Hezbollah-dominated area of eastern Lebanon on Monday, causing no casualties, a security source told AFP.
"Five rockets launched from across the border with Syria hit the village of Brital (eastern Lebanon) and its surroundings," the source said on condition of anonymity.
Two of the rockets landed near Brital's high school, and one near the municipality of nearby village al-Khudr. The two remaining rockets hit an area between the two villages, causing no injuries.
Jihadist groups frequently claim responsibility for cross-border rocket attacks on eastern Lebanon, which they say are in revenge for the intervention in Syria's war of the Shiite militant movement Hezbollah.
Hezbollah bastions in eastern Lebanon and southern Beirut have in recent months been the target of a string of bomb attacks, mostly suicide blasts, killing dozens of people.
(Source / 03.03.2014)