By Engelbert Luitsz                 ©             (http://www.alexandrina.nl/?p=2661)
"When in 1977, the United Nations passed the resolution inaugurating the International Day of Solidarity with the Palestinian people, it was asserting the recognition that injustice and gross human rights violations were being perpetrated in Palestine. In the same period, the UN took a strong stand against apartheid; and over the years, an international consensus was built, which helped to bring an end to this iniquitous system. But we know too well that our freedom is incomplete without the freedom of the Palestinians; without the resolution of conflicts in East Timor, the Sudan and other parts of the world."
Nelson Mandela, 4 december 1997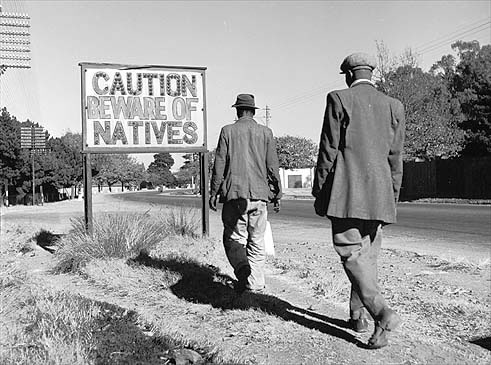 Over de exacte betekenis van termen als etnische zuivering, Apartheid, holocaust of genocide wordt graag gedebatteerd door mensen die daarvan beschuldigd worden. Zijn er wel exacte criteria aan te geven en is het niet zo dat de ene vorm van Apartheid de andere niet is? Bij racisme ligt dat wat duidelijker. In Israël zijn er steeds meer mensen die zich racist noemen en daar nog trots op zijn ook. Er is niets mis mee het eigen volk te beschermen tegen invloeden van buitenaf. Van de joodse toeristen die in 2009 met hun picknickmand vanaf een heuveltop de slachting onder de Palestijnen in de Gazastrook kwamen bekijken, tot de huidige religieuze en extreem-rechtse bewegingen in Israël die het naast de Palestijnen ook op Afrikaanse asielzoekers hebben gemunt.
Een korte terugblik op de oorsprong van het zionisme leert ons dat dit geen nieuw verschijnsel is.
Het Ottomaanse Rijk
Theodor Herzl, de grondlegger en ideoloog van het zionisme, heeft zelf al duidelijk gemaakt hoe de zionisten tegen minderheden aankeken. Al in 1896 ging hij op bezoek bij het hof van Abdulhamid II, sultan van Turkije en hoofd van het Ottomaanse Rijk. Hij kreeg de sultan niet te spreken, maar wel een aantal hooggeplaatste hofleden. Pas enkele jaren later, in 1901, lukte het hem de sultan zelf te spreken. Herzl had twee voorstellen die de sultan niet zou kunnen weigeren. Ten eerste zouden de zionisten de buitenlandse schuld van het Ottomaanse Rijk op zich kunnen nemen, een duidelijk teken dat Herzl inmiddels de steun had verworven van puissant rijke bankiers, en ten tweede zou de nieuwe staat kunnen helpen bij het in toom houden van opstandige minderheden in het enorme rijk.
Ook de Armeniërs maakten deel uit van het Ottomaanse Rijk. Al voor het eind van de 19e eeuw waren er tienduizenden Armeniërs vermoord. Ironisch genoeg waren de Armeniërs, net als de zionisten, onder invloed gekomen van sterk nationalistische stromingen in Europa en eisten meer zelfstandigheid. Om die reden werden ze al lang voor de "officiële" genocide van 1915 wreed vervolgd. Herzl wist dit natuurlijk en zijn belofte aan de sultan is een van de eerste onomstreden tekenen van het lot dat de Palestijnen te wachten zou staan. In plaats van empathie met een vervolgd volk liet Herzl hier zien dat het hem alleen om zijn eigen volk ging. De rest kon stikken.
Zuid-Afrika
Herzl was een bewonderaar van mensen als Cecil Rhodes en Jan Smuts. Smuts was zelfs een goede vriend van Chaim Weizmann, die veel later de eerste president van Israël zou worden. Rassenscheiding en blanke suprematie waren zoals bekend de belangrijkste kenmerken van deze imperialisten. En uiteraard was een belangrijk argument voor hun optreden dat de autochtone bevolking zo ver achterliep op cultureel en intellectueel niveau, dat strikte scheiding noodzakelijk was. Dit kolonialistische argument hoor je tot op de dag van vandaag gebruikt worden door de verdedigers van Israël: de Palestijnen zouden ondanks de bezetting beter af zijn dan Arabieren in de omliggende landen. Maar, net als bij het verdeelplan van 1947, wordt aan de Palestijnen zelf niets gevraagd. Het lijkt eerder een algemene regel te zijn dat onderdrukte volken zich niet willen schikken naar de grillen van de overheerser, zelfs al krijgen ze een auto cadeau.
Israël heeft altijd warme relaties onderhouden met het Apartheidsregime van Zuid-Afrika, behoudens enkele dipjes vanwege druk vanuit de internationale gemeenschap. In 1973 – het jaar waarin Steve Biko door het regime werd verbannen – kwam het tot een officieel verdrag tussen Israël en Zuid-Afrika. Er was zelfs samenwerking op het gebied van nucleaire wapens.
Elementen als het niet kunnen trouwen met iemand van een "minderwaardig" ras, een verbod op aankoop van land door diezelfde groep, of de talloze discriminerende wetten en regels,  is iets wat in het huidige Israël nog steeds bestaat (en zelfs erger wordt). Voor alle duidelijkheid: de Apartheid in Zuid-Afrika kwam in 1994 tot een einde. Toen Nelson Mandela in 1990 uit de gevangenis kwam, kreeg hij volgens eigen zeggen uitnodigingen van bijna elk land ter wereld, behalve Israël.
"Negervriendjes"
David Sheen en Max Blumenthal maakten onlangs een video die een zeer somber beeld schetst van het huidige Israël. Het is openlijk racisme zoals je dat bij de ergste verdedigers van blanke suprematie in Zuid-Afrika tegenkwam. In Israël zijn het niet alleen groepen idioten, zoals je die in elk land hebt, nee, ministers, de minister-president zelf en hooggeplaatste religieuze leiders doen er aan mee. Wij hebben de invloed van kerkelijke leiders op ons doen en laten gelukkig grotendeels achter ons gelaten, maar in Israël is, door een blunder van Ben-Goerion indertijd, religieus fanatisme een politieke factor van belang geworden.
In de video zijn we hoe een enkeling die zich durft te uit te spreken op straat, een zeer moedige vrouw, op uitermate racistische wijze wordt uitgescholden. Zelfs premier Netanyahu spreekt niet van Afrikaanse asielzoekers, doch van infiltranten. Het is te veel gevraagd voor die onnozele Timmermans om zich hier druk over te maken, nu hij zijn handen vol heeft aan Poetin, maar je blijft toch hopen op een minister – ooit – die eindelijk eens durft te zeggen waar het op staat.
Video met dank aan The Electronic Intifada.
http://www.youtube.com/watch?feature=player_embedded&v=dPxv4Aff3IA