Marching to Jerusalem: Searching for Dignity in Occupied East Jerusalem
#JerusalemMarch from Turkey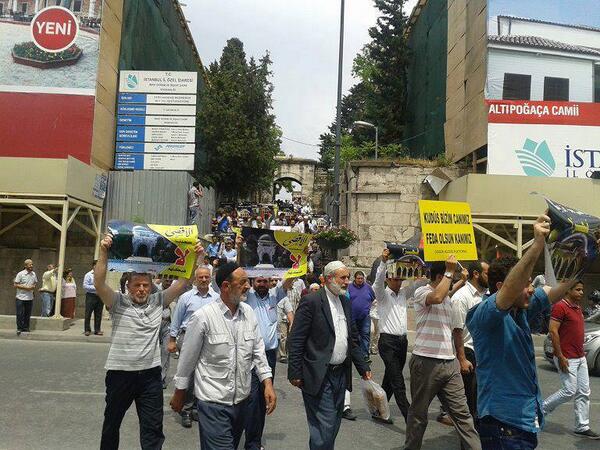 #GlobalMarchToJerusalem" activities in #Turkey
Global march to Jerusalem, today in Beit Hanoun, north Gaza, Palestine
Gaza marches for the GMJ 2013
Cairo marches for the GMJ 2013
"Khatib: the Global March to Jerusalem a step on the road to Liberation"
Friday, 7 June 2013 / Palestine News Network – Deputy Head of the Islamic Movement, Sheikh Kamal Khatib, considered that the Global March to Jerusalem (GMJ), to be launched on Friday on the 46th anniversary of the Arab Naksa, as a step on the road to liberate Al-Aqsa Mosque.
(Red.) On the whole world there were demonstrations for the Global March on Jerusalem, but very many media were on holidays. Moreover Dutch media did not write anything. Before the March i have written three pressreleases but nothing was published. Insha'Allah there wil be enough time to write for Palestine.
To all Palestine activists: Be an Ambassador for a Free Palestine.