From KhamakarPress Correspondent in Pakistan: Haseeb Asghar
White House chief of staff said in an interview that it is possible that Pakistan will be included in the list of countries whos immigration is being banned.
The minister of Foreign Affairs of United States of America warns Pakistani ambassador that if Pakistan will not take serious measures against  Jamaat-ud-Dawa Pakistan has to face sanctions. America has declared Jamaat-ud-Dawa as terrorist organization in June 2014. As Donald Trump took his oath as president of USA, Pakistan-American relation got tight up and the relationship start a new era of tension. There have been more than 70 years of strained relations between Pakistan and America but this new tension has never been apart.
This is not first time that USA build up pressure on Pakistan, we have seen this kind of situation before when America and NATO attacked Afghanistan, NATO and USA committed warcrimes  in Afghanistan. That time Pakistan has not been asked for help but it has been ordered to be a allay of USA and NATO, it has been cleared on Pakistan that in case of ignorance or denial Pakistan may be face such barbarism what is going to face Afghanistan. In case of denial it will be considered as Pakistan is the ally of Taliban. That was the super confusing situation for Pakistan if it deny to be part of USA`s ally so that Pakistan has to face the isolation and barbarism of NATO and America, but if Pakistan play a role as ally so it has to face the reaction of Taliban who was not anti-Pakistan that time, but after being ally of US Pakistan entered into a deadly era. A consequence of being a ally of US, these organizations start attacks on civilians. In the past ten years more than 60 thousands of civilians have been killed in hundreds of deadly attacks. This is the damn true that Pakistan paid the greatest price against war on terror.
Pakistan has been for long time America's ally but history has witnessed that US  used Pakistan over every stage of the situation, when Pakistan needs US, it play a third party role, US never facilitate us when we required it, just left us helpless.
Now talk about Pakistan-India relation.  Between Pakistan and India there were two big wars. Regarding to East Pakistan crisis no one can forget the US navy ship which was coming to help Pakistan but it never appear. America assured Pakistan administration that the ship is on the way and it will empower Pakistan war efficiency but it was hypocrisy of US, that ship never reached to Pakistan, all the world know the role of US there is no need to describe it.
Let's talk about the new American administration and role of it.
All worlds know about the operation of Zarb E Azab which is being operated by Pakistan Army. This operation started by Pakistan Army. Success of this operation has resulted that 80% of the world is safe now from terrorism.
Pakistan started this war alone, Pakistan needed the money and weapons to win the fight this should have provided by US, but at this time Pakistan also have seen the hypocrite face of US again. America has never been a friend of Pakistan. The United States has always adopted the hypocritical behavior with Pakistan, America has always been against Pakistan and support India.
Samjhauta Express incident, Mumbai attack, war crimes in Kashmir attack, the United States has always sided with India.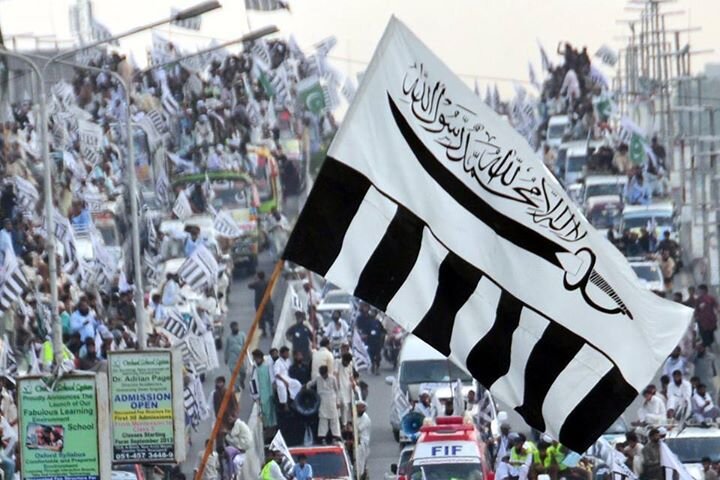 Recently banned organization of Jamaat-ud-Dawa is also evidence of discrimination of US against Pakistan. Banning of Jamaat-ud-Dawa is a Indian wish which is granted by the new US administration. India has tried to ban Jamaat-ud-Dawa by Obama regime but they could not get success, however when Donald Drump took his presidential post, pressure was put on to ban Jamaat-ud-Dawa as a bigger desire to India and the government of Pakistan has to obey as always. Pakistan's relations with the United States, led by Donald Trump, are entering a critical era, damage is feared the slightest mistake.
If continue operations Zarb-E-Azb in the tribal areas of Pakistan affected by any improper decision of US this loss might be open to question in the peace of world with Pakistan. The ban of Jamaat-ud-Dawa is not a common decision. This decision can play an important role in region`s instability. India took this issue into security council where only China veto this. I would say again that Pakistan is undergoing another critical era right now; if Pakistan ignore the demand of US to band on Jamaat-ud-Dawa in this case, we may have to face the sanctions and hate from other countries. In this situation, government must demonstrate great wisdom and understanding before making any decision.
This time is very different than before.
World is facing the terrormonster if any nation put the blame of terrorism this will be totally against of that nation, this may take that nation global isolation.
Its proven a fact that US, India and Israel are enemies of Pakistan's nuclear assets. Pakistan has to save its nuclear assets by its policies. As we all known that US is a super power, India a big economic power and Israel's longtime enemy of Pakistan. We have fought two big wars and several small against india, hypocritical behavior of US and we have seen the speech of first Israeli Prime Minister David Ben Goriyan about Pakistan. In this situation, Pakistan's civil and military administration has high responsibility to save Pakistan, nation and its nuclear assets.