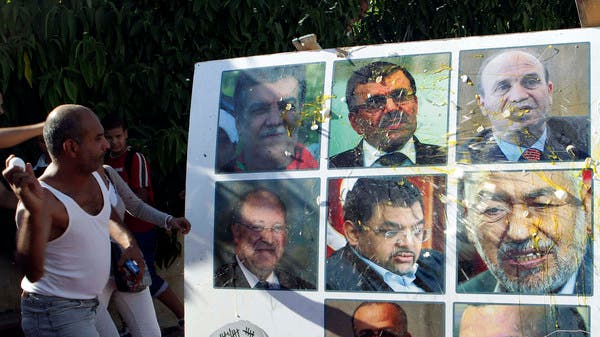 An anti-government protester throws an egg at a poster of Tunisian politicians, including the leader of the Islamist Ennahda movement Rached Ghannouchi (centre row, R) during a demonstration in Tunis, October 2, 2013.
Tunisia's ruling Islamists and their secular opponents will start three weeks of negotiations on Saturday to allow the government to step down and make way for a caretaker cabinet until elections, a labor union mediating the talks said.
Tunisia's moderate Islamist Ennahda party has agreed that its government will resign after the talks as a way to end weeks of political deadlock in the country that began the 2011 Arab Spring revolts across the region.
(Source / 03.10.2013)